Full Live Bassmusic – Every Wednesday the Home-Bass-Wedding Session.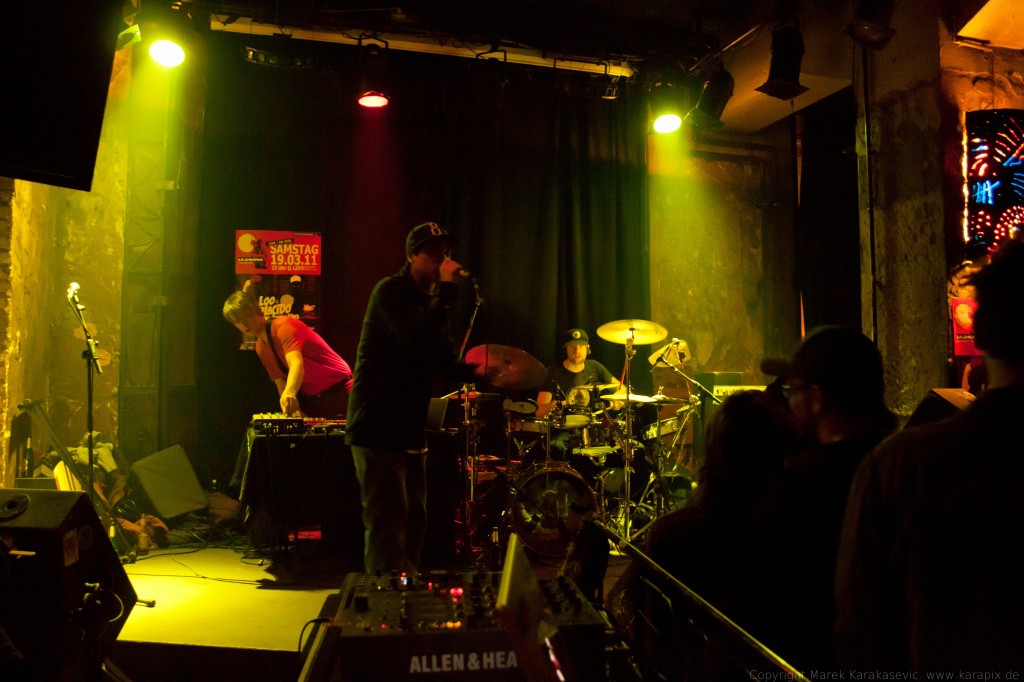 This is an electronic Bassmusic-Session , we connect differrent Bassmusic -Styles from DnB , Dubstep, Drumstep and more with live-musicians .
Whatever you use , take your tools to join the session which is hosted by the human sampler live crew.
Party DJ Set by POLITONE.
Livecrew : Jan Stix Pfennig – Drums
Electric Buddha – Bassguitar and machines
Politone – Dj Set
Bass music is an umbrella term that refers to various styles of music including drum and bass, drumstep, bassline, dubstep and UK garage among others. The phrase began to be used in response to the blending of sounds between these genres. The key characteristic shared among these genres are an emphasis on basslines, groove and rhythm.