After Iconographia charts the final moments of a fading performance; a transformation from flesh to image, memory to myth, and gold to dust.
The performance explored questions of value, skin and cultural economy through the act of Traci Kelly covering and sealing together the entwined bodies of Richard Hancock and a dead pig carcass in gold-leaf.  
For the Inbetween Time Biennial of Live Art in Bristol, UK, in 2010, hancock & kelly performed the piece for the last time, before premiering a three-screen video installation of the action, titled After Iconographia.  A new single screen version of this piece will be shown for the first time as part of Litsa Kiousi's programme of Visiting Times event at Panke.
Between 2006 and 2010, Richard Hancock and Traci Kelly performed their live durational work Iconographia for audiences internationally.  
Visiting time – Live Installation by Litsa Kiousi
Visiting Time is an invitation to an intimate encounter where the skin and a marker are entering in
an intense dialogue.
Where is the most beautiful funeral? with Sebastian Hilken / Litsa Kiousi / Marco Wittorf
Where is the most beautiful funeral? is a dance-concert for one dancer, one actor and one musician.
A living-picture that captures the atmosphere of loneliness of human beings, poeticly created
by movements, words and sounds.
Soundscapes with Jochen Arbeit and Sebastian Hilken
Soundscapes is the task and challenge to create an open forum for soundartists to exchange the results of their research in a public space.
Important hereby is the moment of the spontaneous meeting of two different systems of soundscaping, independent from each other. The results will be unpredictable, unique and temporary.
 —-
Jochen Arbeit is closely linked to the history of Teutonic experimental rock music over recent decades. Guitar player with Einstürzende Neubauten and former member of another mythical band on the 1980s Berlin scene, Die Haut, Arbeit also boasts a solo career which is full of rich ingredients and striking attitudes. Pieces for dance, film and theatre, work with artistic activists such as AADK(Abraham Hurtado/Vania Rovisco), Supercosy Klangwerkstatt (Yuko Matsuyama, Kotomi Nishiwaki), Soundscapes (Live Improvisation Concert Series) and Aufladetechnische Konferenz (with SchneiderTM at Berghain Kantine). His hyperactive production is driven by a punk and dada spirit, with forays into electronica and the elegant finish of a meticulous tailor. 
 Since 2001, Richard Hancock and Traci Kelly have collaborated on the project hancock & kelly, questioning and provoking the gaps between subjects, between lives, between one another, between 'you' and 'I'.  Through an internationally acclaimed body of work spanning performance, choreography, video, photography, installation, and text, they have continually asked questions of where the limits of the body may be drawn, and separated from the knowledge and questions with which they are enmeshed.Issues of materiality, value, and embodied knowledge have been pivotal to the complex critical and aesthetic dialogues they undertake. Their practice moves fluidly between 'live' and 'object-based' work, and the resulting pieces have been a series of visceral and queer encounters, both moving and spectacular. 
hancock & kelly have performed and exhibited at venues and event such as the National Review of Live Art, UK (2005, 2007, 2009), the Spill Festival of Performance, UK (2007), Performance Space, Australia (2007), Museu de Évora, Portugal (2009), and Künstlerhaus Mousonturm, Germany (2009).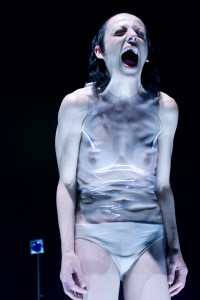 © Hendrik Schneller    
                                                                                                     © Hancock & Kelly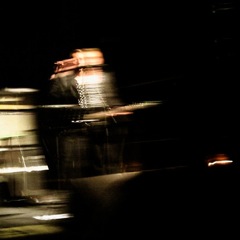 © Jochen Arbeit
Starts at 20.00
Admission fee :
normal   10 €
reduced 8 €