The event takes place on the 17th of February starting at 20:00.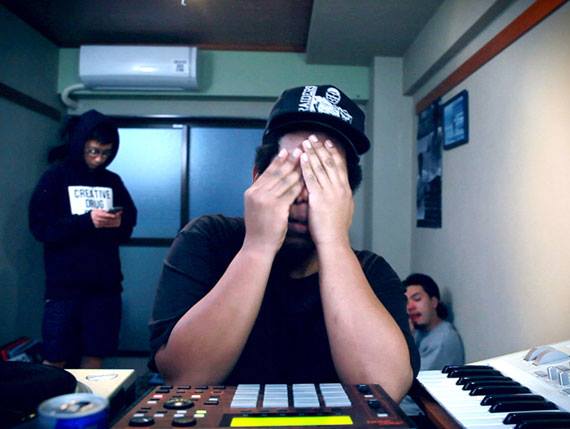 Und wir haben ihn doch! Tokyo HipHop!
In einem winzigen Appartement in Tokio beobachtet eine Kamera die Entstehung eines Hip-Hop-Songs. Vom Sampeln der Beats über die Texterstellung bis zur Aufnahme wird der kreativen Prozess der jungen Musiker nachgezeichnet. Auf zurückhaltende fast eindringliche Art kommt der Regisseur Sho MIYAKE den Künstlern mit der Kamera näher und ermöglicht dem Publikum so einen tiefen Einblick in die Welt des japanischen Hip Hop.
As always: for free and rewarding
Be curious,
seid gespannt, seid neugierug
lay back
have a drink
watch the movie(s)

www.pankeculture.com
The Cockpit
Japan 2015,
64 Min,
R: Sho MIYAKE
Orig. versions with engl. subtitles
bar open: 2o.oo
film starts: 21.oo