The event takes place on the 22nd of December starting at 22:30.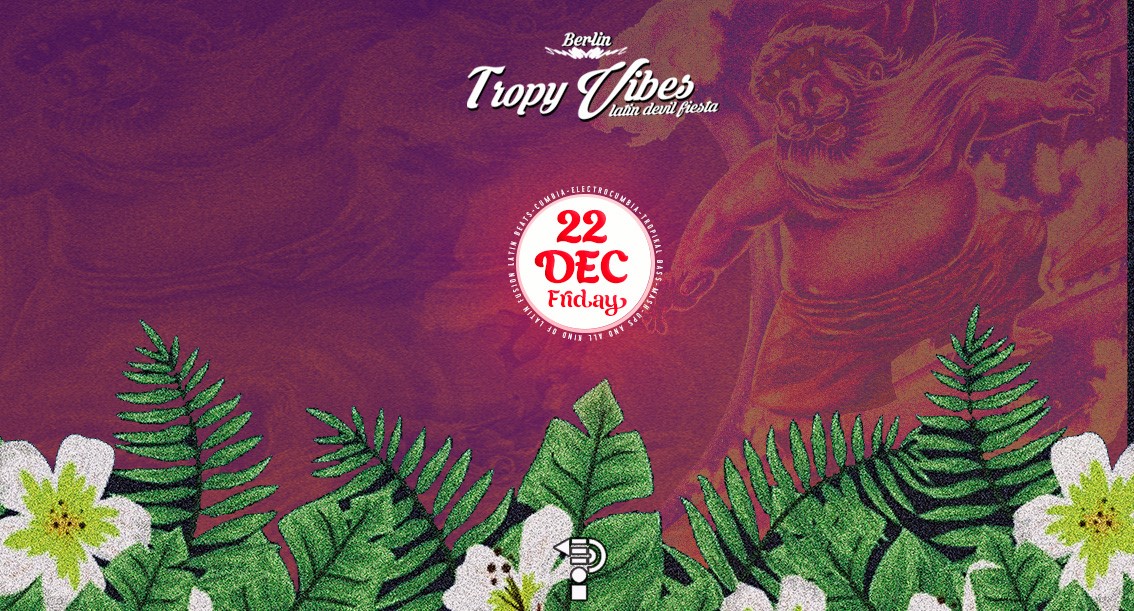 TROPY ViBES – Latin American sound culture in Berlin with the sounds of cumbia, latin beats, electro cumbia, tropikal bass and mash-ups.
We invite you to come and dance away cold december days and enjoy the last days of the year!
◈✪❤◈✪❤◈✪❤◈✪❤◈✪❤◈✪❤◈✪❤◈✪❤◈✪❤◈✪❤◈
FRiDAY 22nd of DECEMBER · ViERNES 22 de DICIEMBRE 2017 · 22:30h PANKE. GERiCHTSTRASSE 23 BERLiN, WEDDiNG
http://www.pankeculture.com/how-to-find-us
◈✪❤◈✪❤◈✪❤◈✪❤◈✪❤◈✪❤◈✪❤◈✪❤◈✪❤◈✪❤◈