The event takes place on the 24th of October starting at 20:00.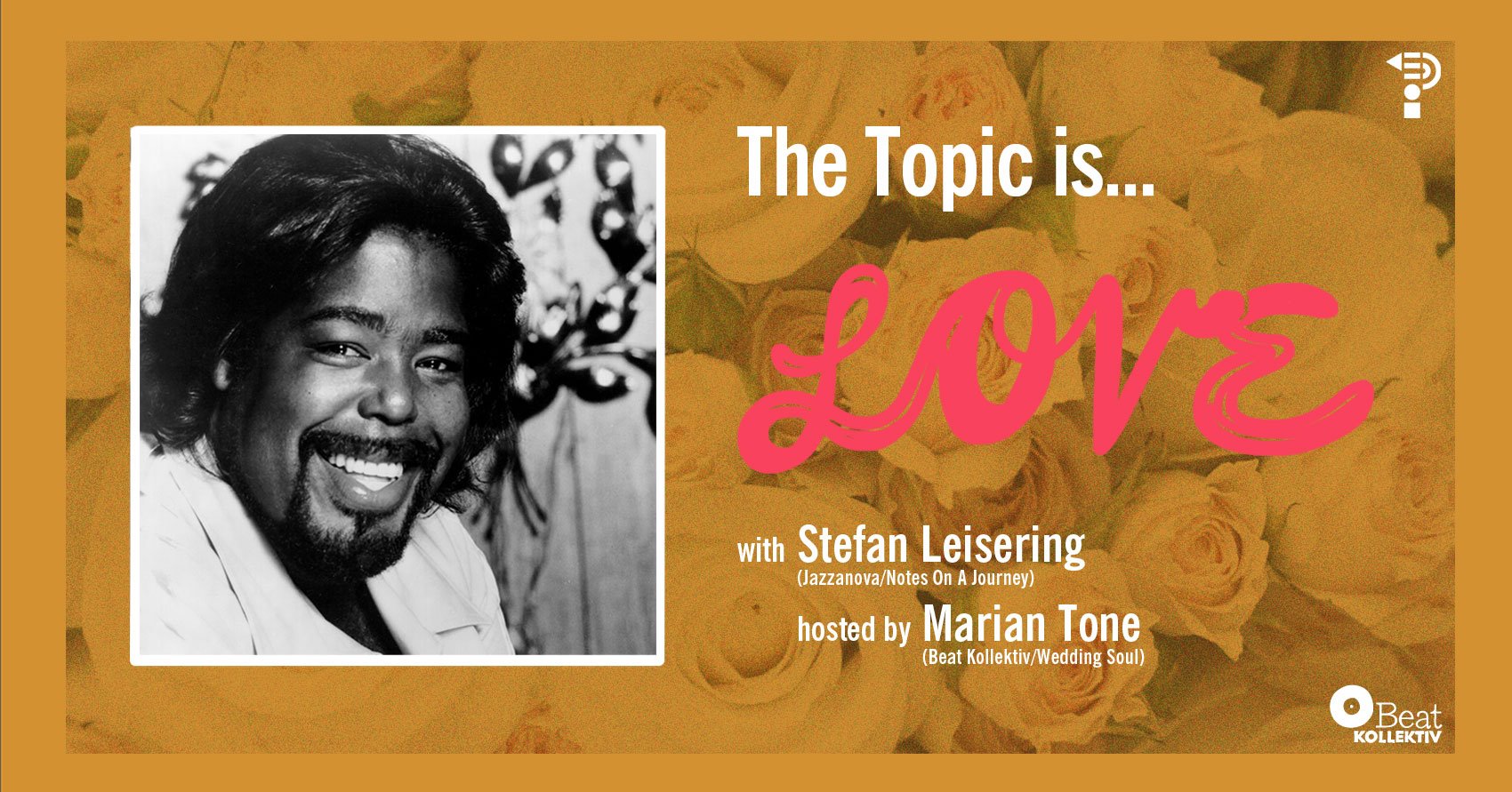 The Topic Is LOVE
This episode is dedicated to the most beautiful songs about love because love maybe is the biggest creative source for artists in music history. It can be happy and sad and jazzy and soulful and for this reasons, Marian Tony invited the passioned record collector and producer Stefan Leisering of Jazzanova / Notes On A Journey.
Bring your closest ones and spread some L.O.V.E.!