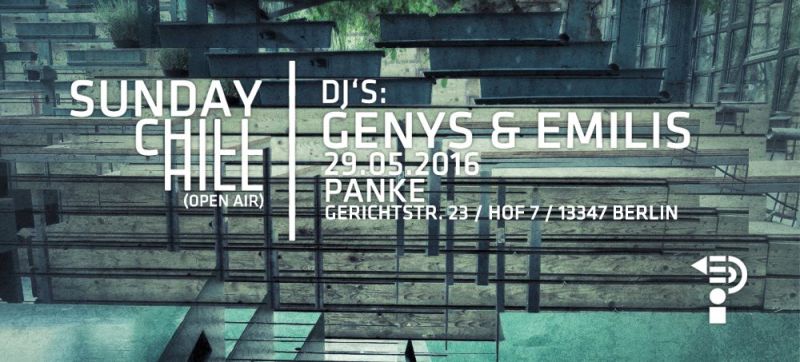 We start Sunday music sessions in Panke Garden together with different artists every Sunday.
This time Genys & Emylis, 2 of the oldest DJs from the same port town Klaipeda in Lithuania. Back then Genys was a house DJ, Emylis was a hiphop and scratch master.
Both emigrated, Genys to Berlin, Emylis to Lisbon some 5 years ago. Both are still spinning.
Emylis was the one that connected Genys with Shidlas (rapper and one of the first reggae singers in Lithuania) in the very beginning of their music production careers. That's how many good things later were born, such as these:
https://www.youtube.com/watch?v=RkrA_O__NwI
https://www.youtube.com/watch?v=V4veBuE_QA0
Genys and Emylis both participated deeply in "Satta" movement:
https://www.youtube.com/watch?v=TFzgZDfnB0w
Now it's the great opportunity to meet again and to play whatever they love in the wonderful Panke garden with the Chill Hill this Sunday.
Expect anything from hiphop, reggae, jazz, funk, soul, bass, beats and the fusions.
Emylis:
https://soundcloud.com/djemylis
https://www.mixcloud.com/djemylis/
Genys:
https://soundcloud.com/genys
https://www.mixcloud.com/genys/