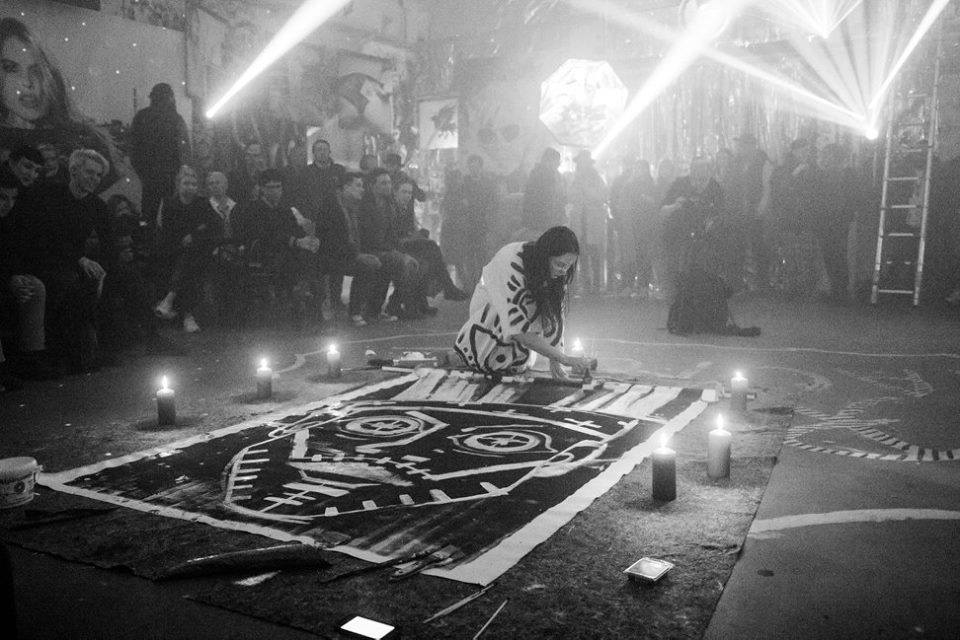 Three artists presenting their work, inspiration and creative process. Spanning over different disciplines and approaches
Iruuuuu – http://iruuu.tk/
Vera Kochubey – https://www.verakochubey.com/
Hiroshi Matoba – http://dominofactory.net/
Hosted in the Berlin-like backyard vernue: Panke
————————–——>
ARTIST DISCRIPTION
————————–——>

Iruuuuu
Musicals
i.Ruuu? lives somewhere inside a created ghost universe of demons and visiting celebrities (the most influential being LiNdsey). Inside – they come together to perform musicals and use coding languages to manifest themselves sonically and visually.
She's currently preparing a musical for May 7th, and would like to discuss this and how it also connects to technology. How breaking the structure of specific fields and attempting to interesting combinations.
++++++++
Vera Kochubey
METAMENTALITY Art, science, magic
Vera Kochubey has left her successful journalist career in Moscow and moved to Berlin to establish herself as a visual Artist six years ago. First being noticed among the most promising painters at BERLINER LISTE 2014, her artistic journey took her to Amsterdam, Budapest, Paris, Los Angeles and of course, Berlin exhibiting her signature large scale paintings, featuring the cyber avant garde portraits and visionary statements about liberation, feminism, evolving mind and human consciousness. During her Master studies in Psychoanalysis she developed her own concept of reality that is breaking the boundaries of what contemporary art should be and the therapeutic priest role of the artist. She is represented by The Art Scouts Gallery Berlin and has already gained a sufficient financial success with her art. Learning by doing is her main motto in life, this is why she also started to give public talks and workshops to inspire others and share her experience & practical tools for success.
++++++++
Hiroshi Matoba
Circular geometry and audiovisual composition
Freelance artist/programmer, born in Japan in 1983. He studied product design and acoustic design in kyushu university and started making a handmade sequence system for unknown rhythm research. In 2007 he made a software sequencer "Overbug" which implements a circular notation system and was invited to Transmediale and other media art festival in Italy, Argentina, Taiwan, etc. He also made installations with hardware devices such as "light valve (installation for diy transparent display)" or "denki domino (light and sound domino)". Currently based in Berlin.
Brief history of circular geometry and music/visual composition.
Example projects and introduction of his works.
++++++++
When:
Thursday, April 13, 2017
doors open at 19:00
talks start at 20:00