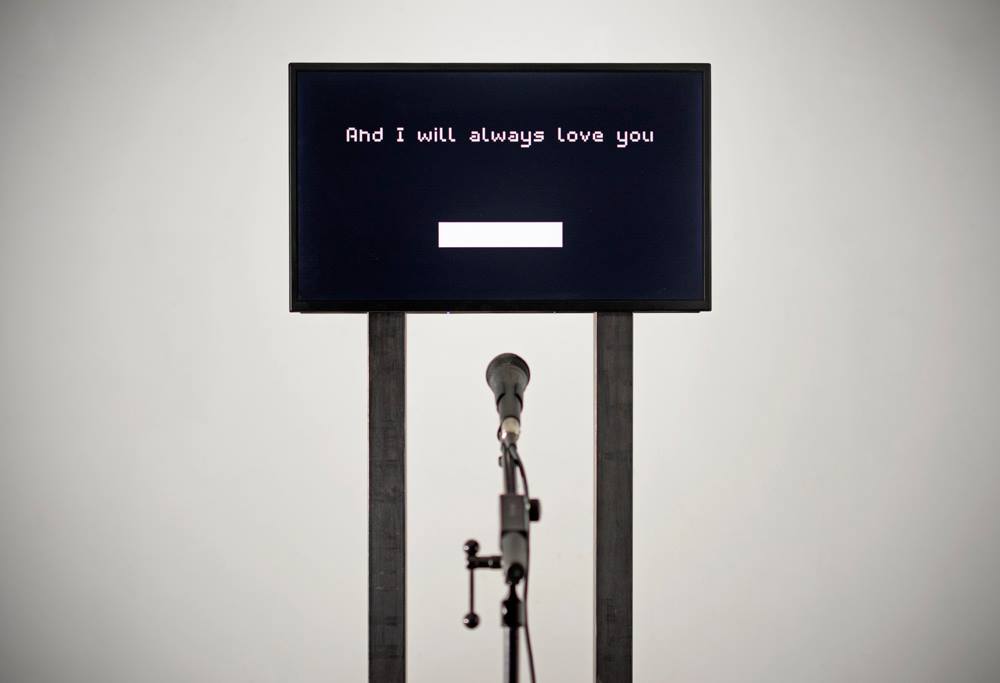 Scope Session #52
++++++++
Lucas Gutierrez
"Audiovisual empanada"
http://www.lucasgutierrez.com/
https://goo.gl/o7uEiF
Lucas Gutierrez is an Argentinian digital artist and industrial designer based in Berlin. Specialized in audiovisual and graphic communication, video system design in real time, large scale projection-mapping, coordination and strategic planning for design & media-art.
Member of Fungo project (Lisbon) as the video content director.
Currently working on several video art projects, lectures, workshops and audiovisual performances that are related to the new paradigms of digital culture.
He has participated and exhibited his works in festivals such as: Offf-Festival, Creamfields BA, Mira Festival Barcelona, Genius Loci Weimar, BNT-Trimarchi, among others.
His most recent exhibitions and performances were in SLUICE_2015 (London-UK), Fuchsbau Festival (Germany) and GOMA Meetings (Portugal).
Talk: Lucas will present selected works, beautiful mistakes, his current AV show and upcoming projects.
+++++
Martin Backes
"A (brave) new [digital] world?"
http://www.martinbackes.com/
Martin Backes (born 1977 in Rosenheim, Germany) is a Berlin-based artist, designer, performer, composer and lecturer. He studied Media Art & Design as well as Sound Studies at the University of Arts in Berlin. In his works, he often uses media technologies to reflect certain functionalities, effects, ideologies and human perception. Backes cross-border and experimental field of activity in the intermediate area of art and science ranges from sculptural and multimedia sound works to interventions in public spaces and installations, as well as radio plays and computer/video works. His work has been shown at numerous international exhibitions and festivals.
Besides his experimental work, he is working as a creative director & technologist, audiovisual consultant, sound & media designer and lecturer. Martin Backes is co-founder of aconica – a studio and laboratory as well as a creative workshop constantly working on commercial, artistic and independent projects in the fields of culture, industry and research.
Talk: Martin will cover technoculture, media sociology, science, technology, society, politics, privacy, surveillance, human perception, ideologies and art.
++++++++
Christin Marczinzik
"VR Experiences & Media Installations – Perception on SWING as an example"
http://www.christin-marczinzik.de/
https://vimeo.com/119068455
Christin Marczinzik is an interaction & multimedia designer, born in Magdeburg, Germany. She graduated her Bachelor in Industrial Design with focus on interaction design & conception. Since 2013 she lives in Halle (Saale), Germany, where she studies Multimedia Design (M.A.).
Talk: Christin will speak about her background / personal projects / showing making of SWING VR from idea, concept, design, VR research to realisation / future & tendencies.
++++++++.
When:
Thursday, February 11, 2016
doors open at 7:00pm (19:00)
talks start: 8:00pm (20:00 Uhr)
Where:
Panke, Gerichtstr 23, Hof 5, Wedding, 13347 Berlin
http://www.pankeculture.com/how-to-find-us/
+++++++++
We would like to express our thanks to Troikatronix, creators of Isadora, for supporting Scope Session
http://troikatronix.com/
++++++++
This session is curated by Jem