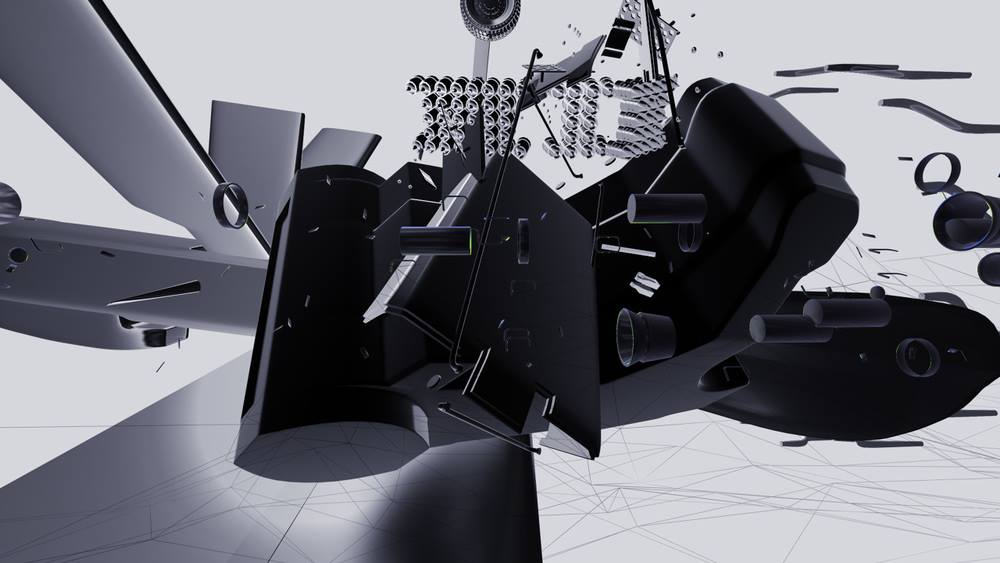 Scope Session #50
++++++++
DEFASTEN
"Geometry and Cinema"
http://www.defasten.com/
Patrick Doan is a Canadian artist living in Berlin. Working under the stage name DEFASTEN, he's been active in graphic design and digital animation since the early 2000s and now mainly specializes in motion design. He's made content in the form of short films, music videos, visual effects for film and television, as well as vj graphics for touring bands and pop stars. As part of the sonic research collective AUDINT, he recently completed a new animation titled "Delusions of The Living Dead" which premiered this year at the Tate Britain as part of their Speculative Tate series.
A look at some past, recent and upcoming projects, including a new work featuring audio by Kode9 of Hyperdub Records.
++++++++
Mirko Petrovich
"Code space: developing tools for performing arts"
http://mirkopetrovich.tumblr.com/
Mirko Petrovich was born in Osorno, Chile. In 1995 he begins exploring Computer Music and programming interactive installations for museums, theater, dance and performance. Since 2007 he works with Chilean Troupe "Teatrocinema" developing custom software for digital theater. He also designed and programmed the Chilean Pavilion at Expo Shanghai 2010. He currently lives in Berlin.
In this talk I will share my experience working in the field of performance arts as a coder. I will show and discuss the technical and artistic challenges
I have been facing working with real time video processing, motion tracking, mapping, sound generation and spatialization, light, sensors and actuators control.
++++++++
Natalia Sookias
"Sculpting Light"
http://www.nataliasookias.com/
"Natalia Sookias is a filmmaker with roots in visual arts. In 2012 she graduated in the Program of Film/Video from the California Institute of the Arts (CalArts). In the summer of 2015, she co-created the projection mapping for the organ of the Royal Festival Hall in London, designing the scenography for a 1-hr music production. Currently, she is working on a nomadic A/V installation that reimagines sacred Armenian music. She lives in Berlin working as a projection designer in performance and installation.
Natalia will tell us a story about light, sound, Armenian dragons and cinematic sources.
++++++++
When:
Thursday, December 10, 2015
doors open at 7:00pm (19:00)
talks start: 8:00pm (20:00 Uhr)
Where:
Panke, Gerichtstr 23, Hof 5, Wedding, 13347 Berlin
+++++++++
We would like to express our thanks to Troikatronix, creators of Isadora, for supporting Scope Session
++++++++
this session is curated by Aude Francoise & Mo
Start Time: 20:00
Date: 2015-12-10