Title: Scope Session #48 – Klara Ravat // M. Kardinal // Taylor Dunne
Location: Panke, Gerichtstraße 23, 13347 Berlin, Germany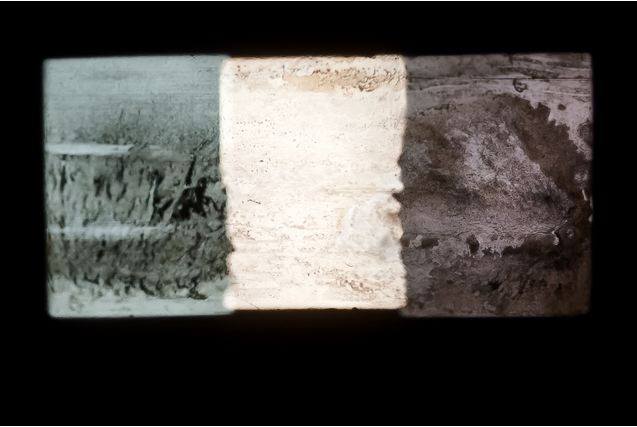 Link out: Click here
Scope Session #48
++++++++
Klara Ravat
https://klararavat.wordpress.com/
Klara Ravat was born in Barcelona. In 2009 she moved to the Netherlands to study at the Royal Academy of Art in The Hague, where she started working as an experimental filmmaker. She also creates media and olfactory artworks. In her work, she likes to amplify the spectator's wonderment by creating compositions or settings that generate poetic images that leave traces on the edge of alienation and recognition. Her work appears as dreamlike images, often accompanied by scent, in which fiction and reality meet and meanings shift. Klara currently lives and works in Berlin.
++++++++
M. Kardinal
http://www.segmentederwirklichkeit.de/
http://www.monochrome-movingimages.com/
M. Kardinal studied Fine Arts and Art history in Germany and Italy and successfully completed her studies with a Master of Arts degree in Fine Arts. As in her photographic work, she also renounces in her work with moving images the reproduction of external reality. Attributes such as clear, sharp, and realistic have a lower priority in her images. The deconstruction of forms, the distorted and blurry images, the absence of color, and the play with light and dark refer to a kind of primordial state of the vision. This representation of a dream state or the kind of visual experience that is liberated from the rational consciousness is an essential part of her work. Her work has been exhibit and screened in national and international exhibitions and film screenings including Synesthesia Festival (USA, 2015), Festival Alto Vicentino VIII (Italy, 2014), SI FEST#OFF di Savignano Immagini Festival (Italy, 2013), Another Experiment by Woman Film Festival at Anthology Film Archives (New York City, 2013), and The International Short Film Festival Detmold (Germany, 2013).
++++++++
Taylor Dunne
Taylor Dunne is an artist, filmmaker and self-proclaimed archivist. Born in the Catskill Mountains of New York State, Taylor dreamed of becoming a scientist and midwife before discovering art and her fear of blood. Instead, Taylor uses her artistic mediums of choice (film, video, and photography) to investigate residues of history and memory embedded in human and natural environments. She uses cultural detritus (found film, photographs, home movies, the archive), and her own camera, as a tool to paint intimate visual essays that focus on the interconnectedness of time, history and the landscape.
++++++++
When:
Thursday, October 8, 2015
doors open at 7:00pm (19:00)
talks start: 8:00pm (20:00 Uhr)
Where:
Panke, Gerichtstr 23, Hof 5, Wedding, 13347 Berlin
+++++++++
We would like to express our thanks to Troikatronix, creators of Isadora, for supporting Scope Session
++++++++
this session is curated by Aude Francoise
Start Time: 19:00
Date: 2015.10.08