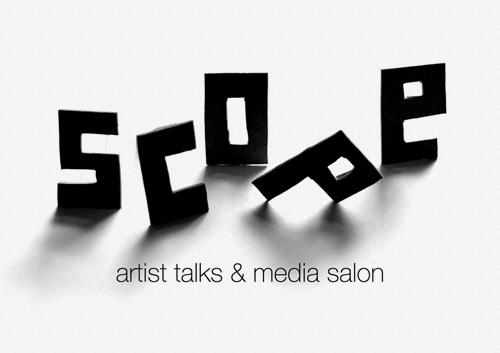 After the summer break we are happy to announce the following line-up:
Tim Vis / GER (20:00)
…………………….
«Mixing after SD video. On the integration of new technologies for the VJ beeing a performer.»
Tim grew up in a radio & TV shop. His experience that his father was a enthusiast hobby photographer and his mother beeing a seller of dance music in the store then might have lead him into live visualism, aka Vjing. After finding that visualist niche he started VJing in 2005 and developed his own styles using the Textmachine3D VJ software. From 2009 on he is co-producer of the B-Side Festival in Mannheim (GER) serving there as the technical manager.
He now tries to support the community scene through infrastructural projects within the AVnode network on an european scale, e.g. being the host for a VJ Camp in Greece or offer quality technical support, ideas and advice to other community festivals in an Open Source way of thinking.
THE TALK: Now that we have overcome the limited possibilites of old-style SD mixing by the development of new Hard and Software, there is the opportunity to redefine the VJ as a performer, not only beeing a controller of some software, which he was mostly after SD-Video outputs on the computers have been suspended. The talk is on concepts, ideas and the small tech-toys that make these reality.
http://blog.timvis.de/
http://jetztkultur.de/
++++++++++++++++++++++++++++++++++++++++++++++++++++++++++++++
Elwira Wojtunik (Elektro Moon) / PL (21:00)
…………………….
«Patch:audio_visual lab – international festival dedicated to the contemporary digital art forms»
Elektro Moon Vision is a Polish-Hungarian duet of visual artists, also known as Elektro Moon Vision founded in 2004 in Budapest. From that time in permanent travel. They design unique visual live-acts based on live experiments with the video surface, wide-format projections, mappings, audiovisual performances, interactive video-installations or video projections for theatre shows. Their installations were exposed at the Salon-Projektionist VJ-art gallery, MuseumsQuartier in Vienna and Akarenga Soko Gallery in Yokohama, Japan, 14. Media Art Biennale WRO 2011 in Wroclaw. They cooperate with Fine Art Academy in Krakow.
They collaborate with Kultural Kolektiv Foundation focused on the development, promotion and support of fresh and innovative cultural activities in fields of electronic music, contemporary art including new media art, film and theatre.
THE TALK: Elwira will present P a t c h :audio_visual lab – international festival dedicated to the contemporary digital art forms, which they organize in Krakow, Poland as an AV Node member. This year it will take place from 10-12 Oct at the Contemporary Art Gallery Bunkier Sztuki in the center of Krakow (exhibition, performances and workshops) and Forum Przestrzenie (Audiovisual Night). She will present the concept and form of the event and also present selected artists and their artworks which will be presented on this year edition.
http://elektromoon.co.nr/
http://kulturalkolektiv.com/
http://patchlab.pl/
++++++++++++++++++++++++++++++++++++++++++++++++++++++++++++++
Radiance /AU (22:00)
…………………….
«Radiance»
Rose Staff aka Radiance is a media visual artist, Vj and designer working with video and live performance in a range of settings, from video art installations to vibrant outdoor projections at festivals. Using experimental hybrids of traditional and digital art forms, she explores how contemporary phenomena such as communication technologies and audio-visual space influence our perception of the modern world.
She has showcased her work at events such as Glastonbury festival (Uk), Leeds Festival (Uk), LPM (Italy), Sonica Dance Festival (Montenegro), AV playground (Austria), Burning Mountain Festival (Switzerland).
THE TALK: She will talk about her personal approach to creating video material coming from a fine arts / printmaking and graphic design background and through a selection of projects. This includes 'Memento Mori' which uses stop motion collages to remix religious iconography, and 'The Space Between Us' which uses physical performance art of walking between destinations in a landscape. She will also cover some of the experiences that have impacted on my practice such as working with the Australian collective Essence and undertaking a visual arts residency in Tallinn Estonia in 2012.