2 YEARS SCOPE SESSION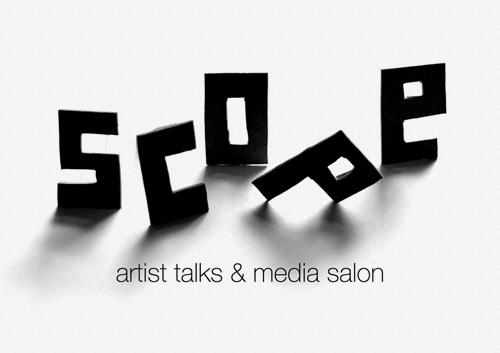 Joel Dittrich – 20:00
'White Noise/Black Noise'
Swedish audio/visual artist and university college teacher Joel Dittrich will talk about the latest incarnation of White Noise/Black Noise. An audio/visual project where Dittrich is experimenting with intermodal aesthetics, creating audio and visuals side by side and performing live with a digital set up, relaying heavily on OSC, MIDI and audio analysis, to control audio and visuals simultaneously.
During 2013 Dittrich has received a lot of praise after performing at Elektra Festival (Montreal), The Lab (San Francisco), Live Performers Meeting (Rome) and The Bang Bang Bar (Stockholm).
Dittrich teaches at five universities/colleges and engages in a number of projects in the realm of audio/visual and projection mapping, in Sweden as well as the rest of Europe and North America.
http://joeldittrich.se/
www.soundcloud.com/joeldittrich
Christopher Bauder – WHITEvoid – 21:00
Christopher Bauder started working in the field of interactive installation art and design after finishing his studies in the Digital Media Class at the Berlin University of the Arts. His projects focus on the translation of bits and bytes into objects and environments and vice versa. Space, object, sound and interaction are the key elements of his work.
In 2004 Christopher Bauder founded studio WHITEvoid as a necessity to realize his large scale art and design pieces and environments. The studio is comprised of specialists in interaction design, media design, product design, interior architecture and electronic engineering. The interactive installations and products are created for museums, exhibitions and trade fairs, festivals, concerts and clubs. WHITEvoid's designs are exhibited and experienced internationally and have gained worldwide recognition.
"lights are screens and screens are lights. pixels become physical and tangible. buildings and spaces are shaped by computer generated patterns and mathematical algorithms. in the age of projection mapping the real and the digital world are merging to form a new reality. real and virtual worlds are inseparable. Christopher Bauder talks about chances and challenges for computer aided design and scenography."
VJ Juladi – 22:00
Elke Radtke has been active in the video art scene for 7 years. She has performed at multiple Video Art and Music Festivals around the world, as well as lectured on video art in Mexico City at the Arts University San Carlos.
She won the Mapping Festival VJ Competition 2013 in Geneva and was the 1st runner up at VJ Torna at the Live Performers Meeting Festival 2012 in Rome (Championship Category) and 2011 (Battle Category).
As VJ Juladi she creates new imagery and makes sounds visible. She specializes in analog and handmade visuals. Responding live to music, she experiments with the movements of her hands and body in addition to placing various objects in front of the camera: feathers, leafs, fabrics, fire, etc. to create mesmerizing effects which are sent through a video mixer and out to a screen. For the last few years she has also been using her whole body for the visuals, starting to dance, perform and move in front of the screen. The pictures which appear are always different. Simple hand movements result in intriguing patterns and shapes on the screen …. which sometimes even look like birds or digital animated forms.
Juladi will present the beginning of her VJ career and how she developed the special "handmade" style. Which technical tools she is using and why she got sometimes called the "analog queen".
this session is curated by Kiritan Flux 
http://kiritanflux.de/
http://scopesessions.org/2013/07/09/session-24-july-11th/