13th of December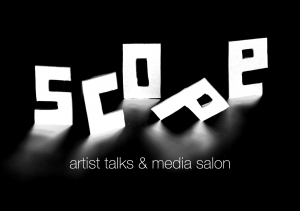 Jem the Misfit

– Performance as process – 20:00
Jemma Woolmore is a video artist working with live audio-visual performance and installation to explore a diverse range of ideas including synaesthesia, utopia/dystopia, imagination and identity.
As VJ Jem the Misfit she won the 2012 Mapping Festival's international VJ competition in Geneva has performed at the top music festivals across Australia and New Zealand. Her projects and performances have screened in numerous galleries and festivals including LPM (Rome), FEED (Berlin), Gertrude Street Projection Festival (AUS), Melbourne Fringe Festival, City Gallery (Wellington NZ).
Jem about her Talk: "For scope sessions I will present a selection of projects from 2012 that range from large scale festival VJing to new AV collaborations, as well as the strange world of VJ competitions. Through these projects I will give some insight into my background and work process and discuss how the immediacy of Vjing and the processes of improvisation and performance have been useful techniques in the development of new ideas."
Zan Lyons

– Cross-disciplinary AV production – 21:00
Zan Lyons is a sound and visual artist. He works as musician, composer, producer, filmmaker, performer and many crossovers coming out of this. He creates atmospheric and organic abstractions of sound and light, intense and densified. On his path he collaborated with chris clark as well as leila and nicolette, that are signed at warp. He is a frequent collaborator with alec empire. His works were shown at the film festivals of Cannes, OneDotZero and Raindance.
In his talk he gives an insight to his special mix of violin play, computer synthetics, video timelines and ideas about it.
Onyx Ashanti

– The Beatjazz Controller System – 22:00
http://vimeo.com/44480836
Onyx sounds like the offspring of Roger Troutman, Timbaland, and John Coltrane. Having cut his teeth playing the southern California rave scene in the late 90′s, he spent the first half of the the 2k's playing and recording with the likes of Soul II Soul, Basement Jaxx and Marshall Jefferson. The last 3 years has seen him take on the challenge of creating a new form of music for a new age. A form un-encumbered by genre. Armed with a new type of sound design concept of his own creation-Gestural Trajectory Synthesis- Onyx can construct any style of music imaginable and quite a few that aren't.
The beatjazz control interface is a three-way wireless sensor network that converts his finger, hand, and breath movements, into musical control data, which allows him to play synthesizers with dance-like movements and saxophone-like fingerings. In addition, Onyx created a light based "element narration" subsystem combined with a large screen projection that relates sound types and gestural data to colors and visual imagery so the audience knows which part of the arrangement that Onyx is playing at any given time. The system was designed specifically for Beatjazz and the combination of the two together create a never before realized marriage of sound, light and motion.
What you can expect from Onyx's Talk:
"equations relative to each other are beginning to synergize. aesthetic based on function is proving to be a decent guiding principle for not just design, but sonic interval interpretation, formerly called music. the rabbit hole has heiroglyphs on the walls of its interior. the myth construct has become self-aware…"