The event takes place on the 19th of April starting at 21:00.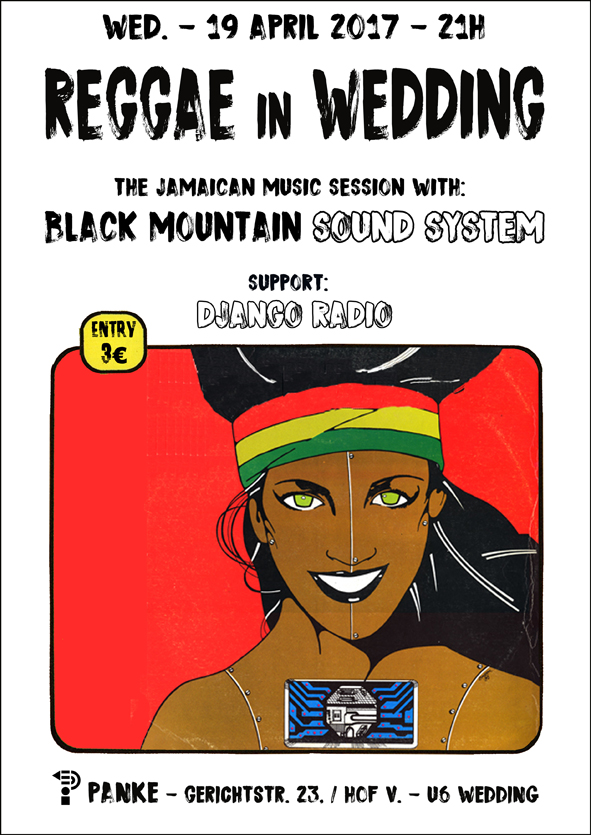 BLACK MOUNTAIN SOUND SYSTEM
Songs of Love, Roots and Culture from the best Jamaican record producers: Coxsone Dodd, Duke Reid, Leslie Kong, Lee Perry, Harry Johnson, Sonia Pottinger, Joseph Hoo Kim, King Jammy, Gussie Clarke, Donovan Germain, George Phang and many more…
High rotation pon the turntables. A Jamaican Music evolution in a 5 hours long selection!
Support:
DJANGO RADIO
http://www.djangoradio.com/
Mixtapes: €3,00
Entry: €3,00