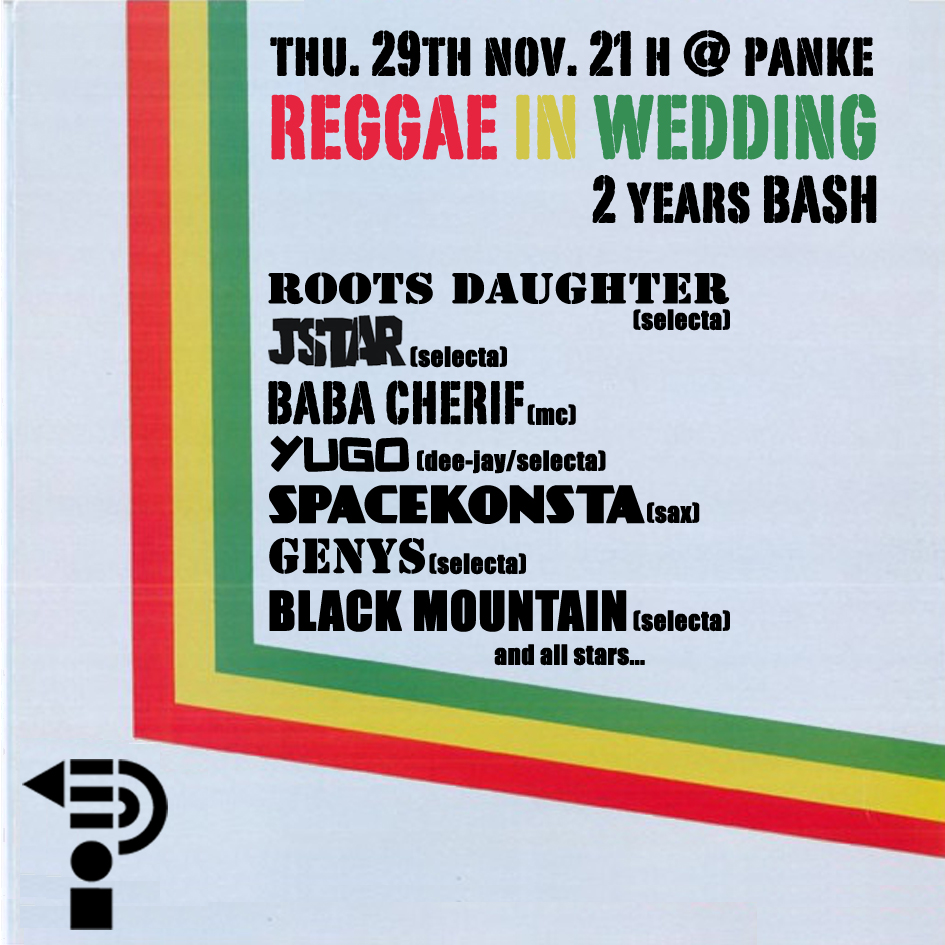 Every last Thursday of the month at Panke, the Jamaican music station with Black Mountain Sound System in combination with Genys.
This night we have a special night, the event turns 2 years old. A birthday bash with an extended line up!
High rotation on the turntables with the best tunes from the island. A Jamaican Music evolution inna long long selection!
Line up:
– Roots Daughter (Selecta)
https://www.facebook.com/rootsdaughters
– JStar (Selecta)
http://jstarmusic.com/
https://jstarmusic.bandcamp.com/
https://soundcloud.com/jstar-1
– Baba Cherif aka El Che (Live MC)
https://bopp-kogn.africa/
– Yugo (Live Dee-Jay/Selecta)
https://soundcloud.com/yugotaguchi
https://www.mixcloud.com/yugo-taguchi/
– Spacekonsta (Live Sax)
https://soundcloud.com/spacekonsta
– Genys (Selecta/Engineer)
https://soundcloud.com/genys
– Black Mountain (Selecta/Engineer/Dee-Jay)
http://blackmountainsound.wordpress.com/
https://www.mixcloud.com/blackmountainsoundsystem/
Entry: Free