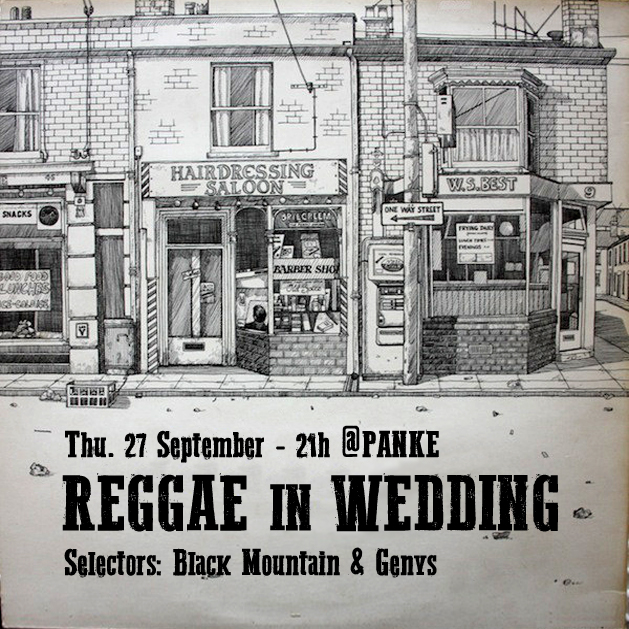 Every last Thursday of the month at Panke, the Jamaican music station
with Black Mountain Sound System in combination with Genys.
This night, again and again, many tunes, from Roots Rock to Rub-a-Dub,
through Dancehall and some 90s Stylee: only on Vinyl!
High rotation on the turntables with the best tunes from the island. A
Jamaican Music evolution in a more than 5 hours long selection!
Selectors:
– Black Mountain
http://blackmountainsound.wordpress.com/
https://www.mixcloud.com/blackmountainsoundsystem/
– Genys
https://soundcloud.com/genys
More Info:
http://www.pankeculture.com/reggae-in-wedding/
https://www.mixcloud.com/Reggae_in_Wedding/
Entry: Free