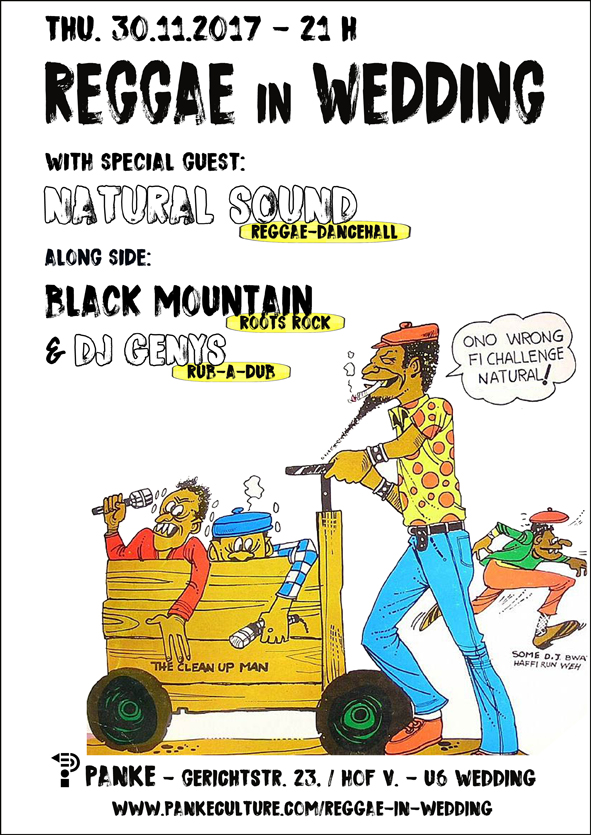 Once a month, every last Thursday, at the Panke Bar, the Jamaican music session with Black Mountain Sound System in combination with dj Genys
This evening with the special guest: NATURAL SOUND, very powerful in Roots & Culture and Ragga-Dancehall back into the 90s.
High rotation pon the turntables. A Jamaican Music evolution in a 5 hours long selection!
Selectors:
– Natural Sound
– Black Mountain
http://blackmountainsound.wordpress.com/
https://www.mixcloud.com/blackmountainsoundsystem/
– Genys
https://soundcloud.com/genys
More info: blackmountainsound [at] gmail.com
Mixtapes: €3,00
Entry: Free