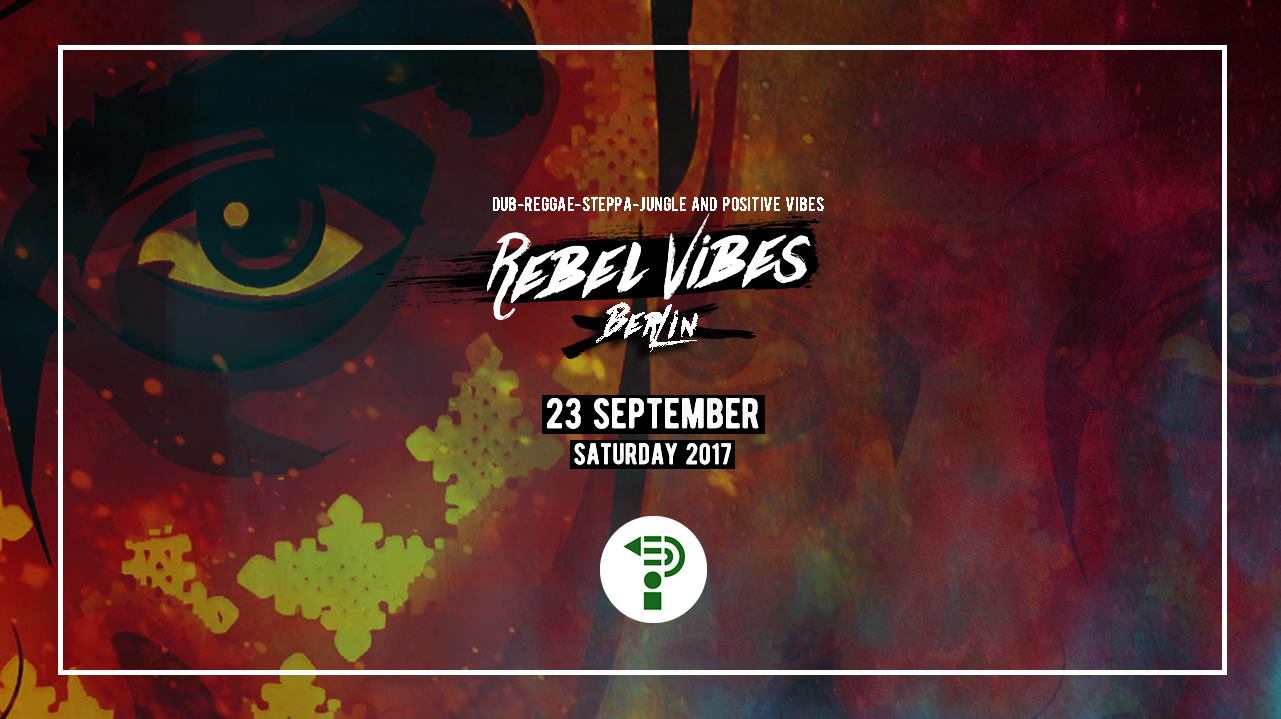 REBEL ViBES is back with a big line up after summer holiday!
Deep and heavy dub sounds will create powerful vibes at Panke as always!
✪ PABLO RASTER, the Italian musician, singer and producer resident in Poland will offer a special live dub set: a mix of his own electronic productions spiced with delay, reverb, phaser, sirens and filters that make the show unique and unrepeatable!
✪ DEADBEAT, the Canadian musician and sound designer is a very special guest this night! The Berlin based electronic artist, also known as Scott Monteith, will perform at Rebel Vibes showing us his passion for roots reggae and dub music, with his very own view of it.
✪ NAHUATL SOUND SYSTEM was born in Melbourne, Australia during the long-term stay of it´s Mexican founder Fernando Perez. A mix of live elements of dub, techno, digital cumbia and mexican folklore – the sound that belongs to the label Aztec Electronic Music, is a sound full of power and energy!
While ✪ SELEKTOR BONY aka Rebel Vibes, offers as always a charming mix of dub and steppa spreading positive vibes and energy, Rebel Vibes resident ✪ NG SELECTA, rounds off the night with best reggae, dub and roots tunes.
Links:
Info&contact:
https://www.facebook.com/RebelVibess
Special thanks for the support:
https://www.irieites.de/
Pablo Raster:
https://soundcloud.com/pabloraster
https://www.pabloraster.com/
Deadbeat:
https://soundcloud.com/deadbeat
https://youtu.be/j8W8emgC3Y8
https://youtu.be/3Pc3EbKZxto
Nahuatl Sound System
https://soundcloud.com/nahuatlsoundsystem
http://nahuatlsoundsystem.com/