The event takes place on the 17th of November starting at 22:30.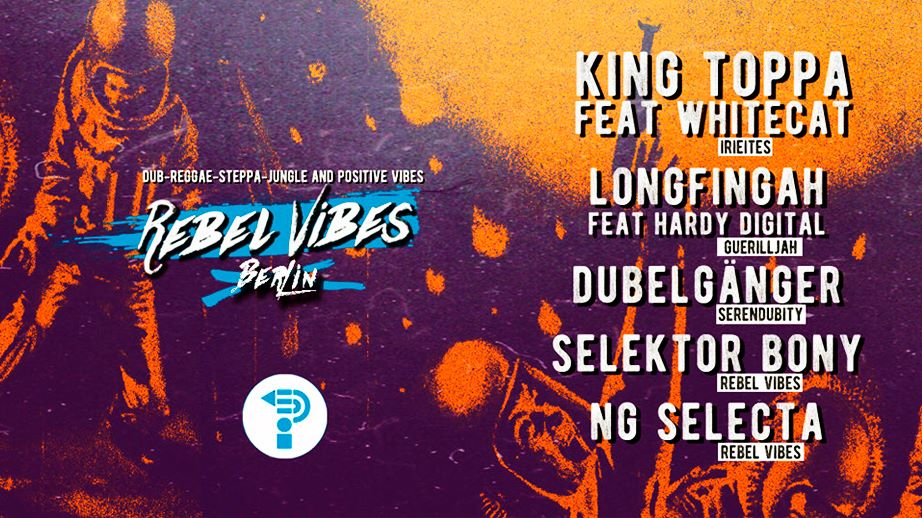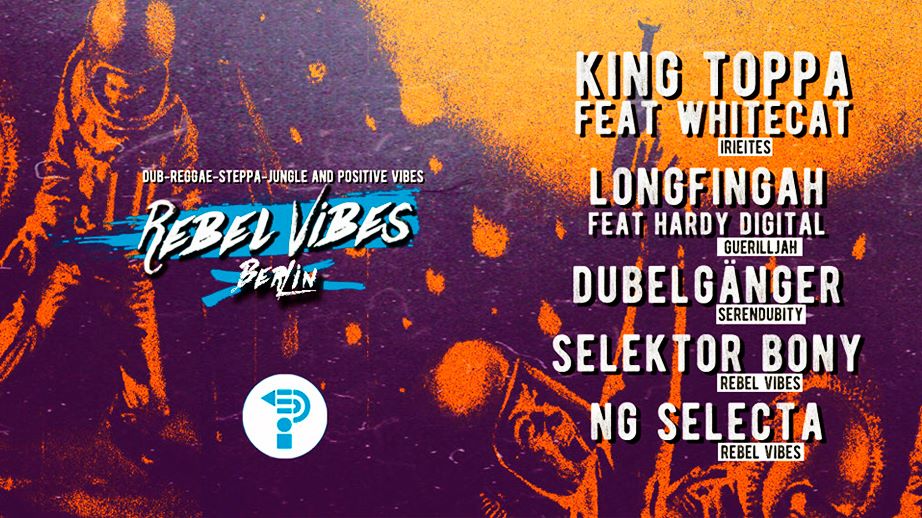 It´s time for another Rebel Vibes Party and we start into the cold season with another special warm and cosy session.
KING TOPPA, selector and producer from the IrieItes crew who has collaborated with Tribuman & Atomic Spliff, SK Simeon, Toolman, Blackout JA, Benjie amongst others, offers together with MC WHITECAT a reggae & dancehall set in a digital style while LONGFINGAH meets HARDY DIGITAL in a special showcase. DUBELGÄNGER, dub activist and founding member of the Serendubity crew is another special guest of the evening at Panke and you can enjoy good vibes and the finest roots reggae, dub and steppa tunes all night by NG SELECTA and SELEKTOR BONY!
◈◈◈◈◈◈◈◈◈◈◈◈◈◈◈◈◈◈◈◈◈◈◈◈◈◈◈◈◈◈◈
FRIDAY · 17 NOVEMBER 2017 · 22:30 h
PANKE. GERiCHTSTRASSE 23 BERLiN, WEDDiNG
http://www.pankeculture.com/how-to-find-us
◈◈◈◈◈◈◈◈◈◈◈◈◈◈◈◈◈◈◈◈◈◈◈◈◈◈◈◈◈◈◈
LiNE-UP:
● King Toppa Music feat. WHITECAT [IrieItes]
● Longfingah meets Hardy Digital [GuerillJah Productions]
● Dubelgänger [Serendubity]
● Bony Selektor [Rebel Vibes]
● NG selecta [Rebel Vibes]
https://soundcloud.com/toppa_irieites
https://soundcloud.com/longfingah
https://soundcloud.com/hardydigital
◈◈◈◈◈◈◈◈◈◈◈◈◈◈◈◈◈◈◈◈◈◈◈◈◈◈◈◈◈◈◈
Info:
https://www.facebook.com/Rebel.Vibes.Berlin
Special thanks:
https://www.irieites.de/