The event takes place on the 4th of November starting at 21.00.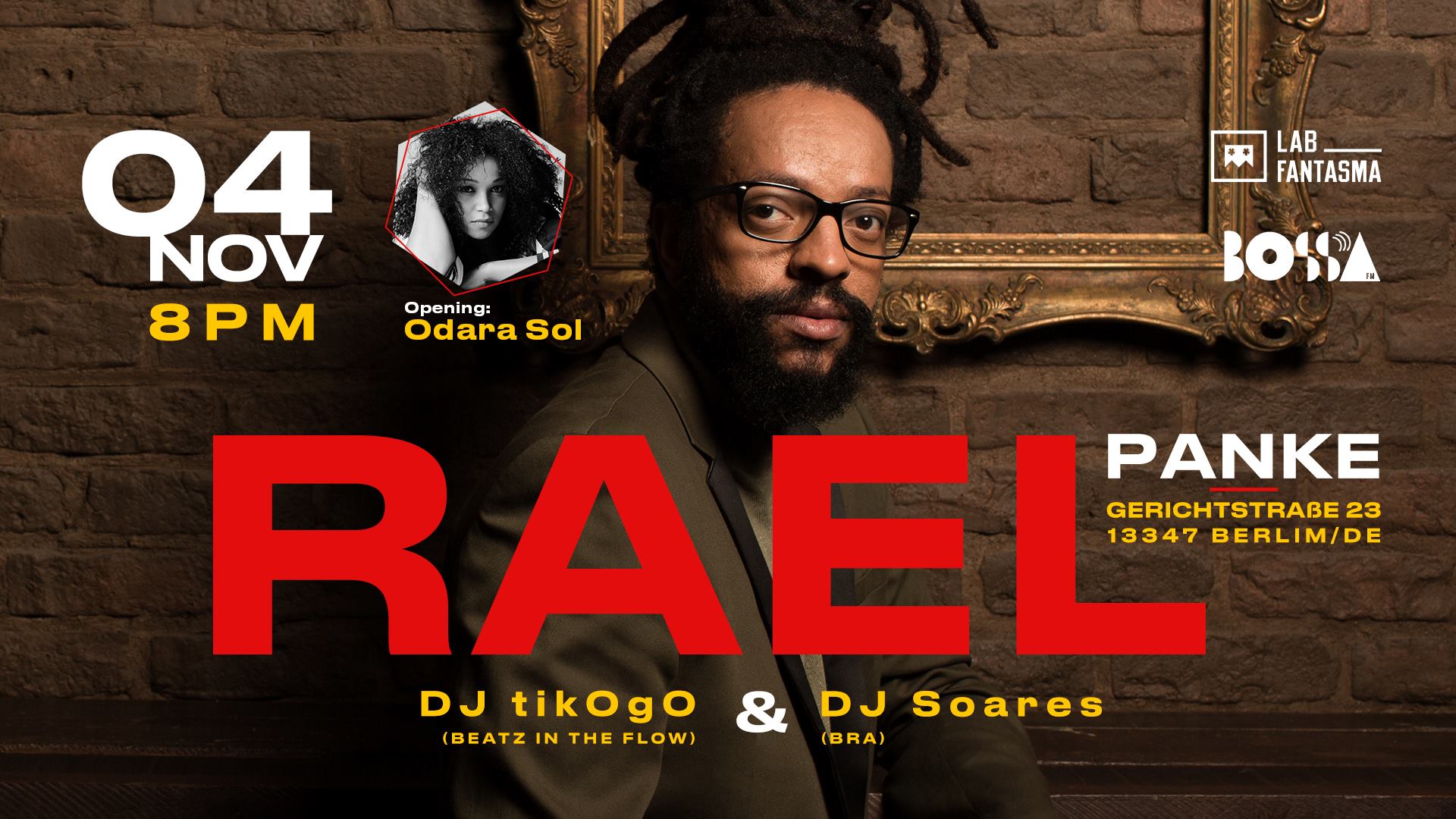 When Rael released his first solo album in 2010, "MP3 – Música Popular do Terceiro Mundo", using only the help of a few friends, he could have never imagined that, in the 8 years that followed, he would release 3 more albums, win some awards, be nominated for the Latin Grammy Awards, have his songs among the most played on Brazil's radio stations, participate in the country's main TV shows, and have over 150 million YouTube views and 5 million monthly plays on Spotify. It is his first time in Barcelona presenting his 4th album "Coisas do Meu Imaginário" at Berlin on November 4th.
Opening – ODARA SOL
It's been 10 years since Odara Sol swapped São Paulo for Berlin. In that time she has emerged as a rapper and singer of caliber, a staple of Germany's bustling urban music scene who has worked with some of the most successful and trailblazing artists in the country. Schooled in soul music, she graduated with a diploma in hip-hop and a masters in social issues, and it's these characteristics that come to the fore on her debut album The Awakening. It's an album that showcases Odara's songwriting and production skills, a musical brew that takes in soul, jazz, funk, MPB and hip hop. It's an album without any posturing, a document of her life, the story of a migrant Brazilian carving out a career in Berlin, of a black female singer-cum-rapper making it in the macho world of hip-hop, and of an Afro-Brazilian getting in touch with her roots. It's a story of adversity and how you overcome it if you want to make it.