The event takes place on the 25th of September starting at 19:30.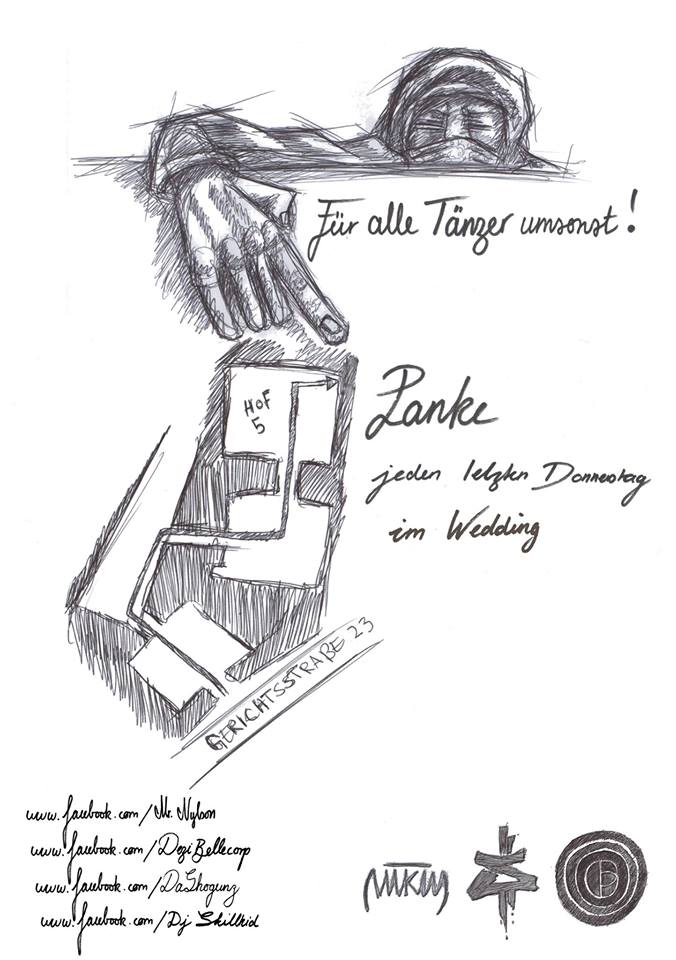 Punktlandung im Wedding !
Mr.Nylson und B-Boy Bamboo laden in die Panke, um bei guter Musik mit Breakdance und Basketball gemeinsam einen angenehmen Abend zu verbringen. Auf einem eigens für die "Punktlandung" ausgelegten Linoleum können B-Boys zu erstklassigen Funk- und Soul-Breaks von Mr. Nylson abgehen – die Basketballer haben dazu die Möglichkeit ein paar Körbe zu werfen und ihre eigenen Punkte zu landen.
Frühes kommen wird belohnt , dann sind die Tänzer noch fit und wir machen ja auch nicht all zu lange!
Datum: 25.09.
Nächstes Date ist der 30.10. mit Brous One als Gast !
Timetable:
19:30 Open Doors
20:00 B-Boy Cypher (no time limit)
Ort: Panke (Berlin, Wedding)
Preis: 3€
Für B-Boys/B-Girls ist der Eintritt frei !
Unterstützt durch
Mr.Nylson X We make it X Dezi-Belle X Mikim X Da Shogunz