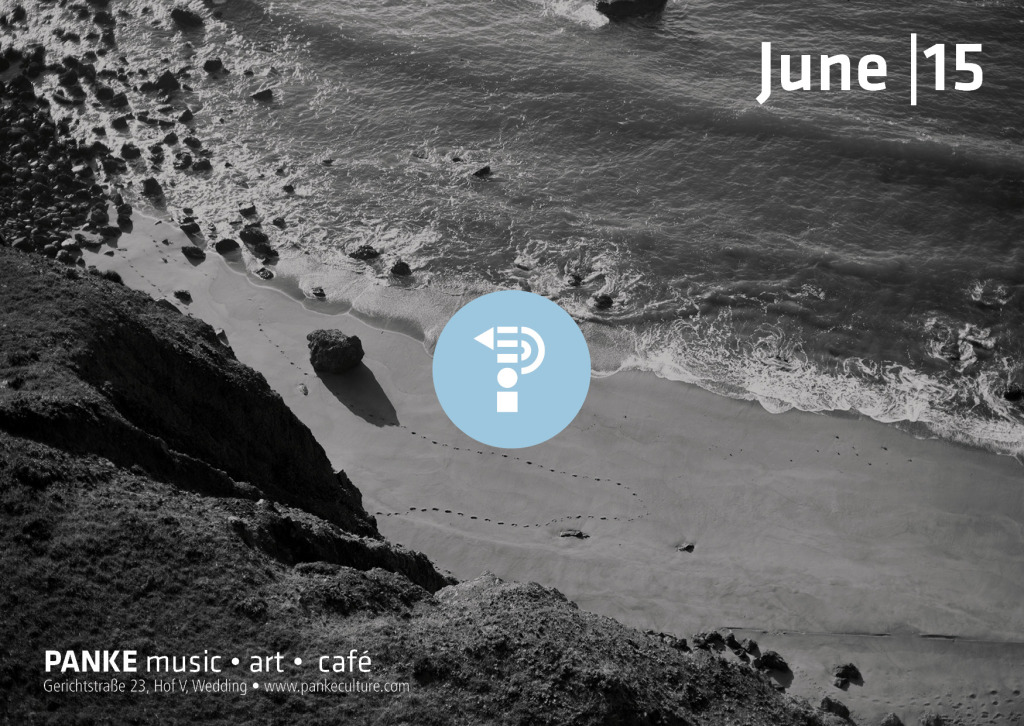 WED 06 | MUTANTENKINO | 20:00
Thematisch zusammengestellte Klassiker und Neuheiten des postapokalyptischen Films zur zivilen Endzeitvorbereitung. mutanten.org
THU 11 | SCOPE SESSIONS | 20:00
Artists talks & media salon. Scope is a meeting point for the creative and the curious, a platform for sharing and learning in an informal setting. Guest artists are invited to present a project, a concept, a process or an experience. Check program & info on www.scopesessions.org
FRI 12 | EAST-WEST SESSION #011 | 18:00
The East-West sessions try to bring together various musicians from different genres, disciplines and styles into one big live jam session. Presented by Figub Brazlevic.
SAT 13 | WEDDING SOUL | 22:30
Beat Kollektiv & Friends are back with Soul, Funk, Breaks and a bit of Hip Hop.
WED 17 | UKIYO-E PANKE CINEMA | 20:00
Bilder der fließenden Welt Panke Kino.
THU 18 | WEDDINGSLAM | 19:30
An jedem dritten Donnerstag des Monats laden Robin Isenberg und Wolf Hogekamp zum Dichterwettstreit in der Panke ein. Genaueres unter: fb.com/weddingslam.
FRI 19 – SUN 21 | Fete de La Hip Hop | 22:00
As is usual in Panke every year, the time everyone celebrates Fête De La Musique, we keep it real with our own celebration of street art and Hip Hop music. 3 days with our in-house crews Ecke Prenz, Backyard Joints, East-West Session,  "Ordiner" and ourselves uniting for a whole weekend of real Hip Hop. More Info: http://www.pankeculture.com/fete-de-la-hip-hop-4/