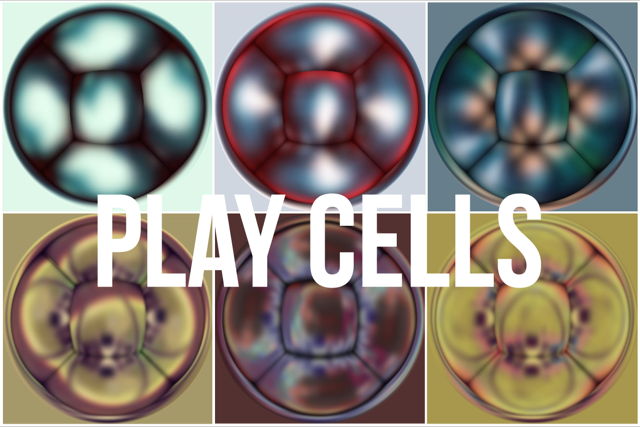 VERNISSAGE: 22 February 2017 19:00 — 22:00
location: panke
opening times: 22 February 2017 to 20 March 2017
curated by Chiara Passa
CONTEXT:
Play Cells is an ongoing series of digital artworks in form of animations re-elaborating recorded video-games in order to show how their visual and interface is iconographic in a deep and often unconscious way.
Every cell representing each one a very specific game genre, has stripped each video-game of narrative and clear graphics; those things that are commonly considered essential to define its intrinsic language.
The four abstract animations (Play Cells: CC, D, NMS and TW), highlight how the suggestion of a specific color combination, movement or visual input is enough to recall a certain gaming/real experience, since video games are more than a mere entertainment product, but a complex language not relegated only to gamers but part of our cultural heritage.
Play Cells, it's not about linking every cell to the game it originates from or label it to its genre, but it is the ability to re-experience intuitively through the bare language that is so strong rooted in mass culture.
Nicole Cerrone & Chiara Passa
ABOUT ROUTER.GALLERY
The router is used as an autonomous gallery space to show digital artworks. Artworks are distributed by the router through its local network with NO Internet connection; all exhibitions are accessible at the local site only. Curators present artworks on a small web server included on the router, with access granted through an open WLAN (Wireless Local Area Network) over WIFI. The format brings both the intimate character of Net-Art-Activities back to a site-specific relation and opens up new possibilities for a discursive reception in a public situation. The router-gallery-space program for exhibitions installed at PANKE in Wedding, Berlin, is presented here, along with event details and information about the artists and curators. The router.gallery is an independent satellite of panke.gallery and features exhibitions by guest curators on a monthly basis.