The event takes place on the 6th of August starting at 22:00.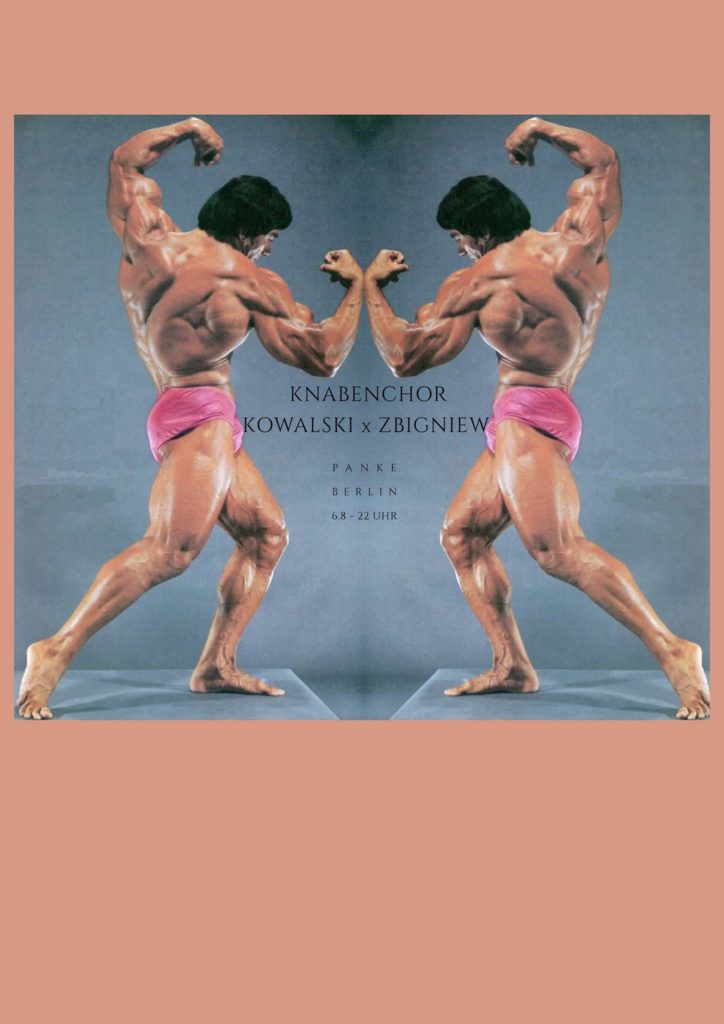 /// KNABENCHOR playing EXOTIC DANCE MUSIC
w/ KOWALSKI x ZBIGNIEW
Story of a journey of two lads travelling the world and bringing the sounds of faces and places to you. Between Berlin, Warsaw, Katowice, Montreal, Marseille, Tanger, Casablanca, Istanbul, Paris, and whatnot. Tunes that take you to another dimension while keeping your restless feet on the ground.
Lightlovin. Heavydancin.
ALLVINYL. No need to be strict.
ALLNIGHT. Need to see you.