The event takes place on the 20th of June starting at 19.30 pm.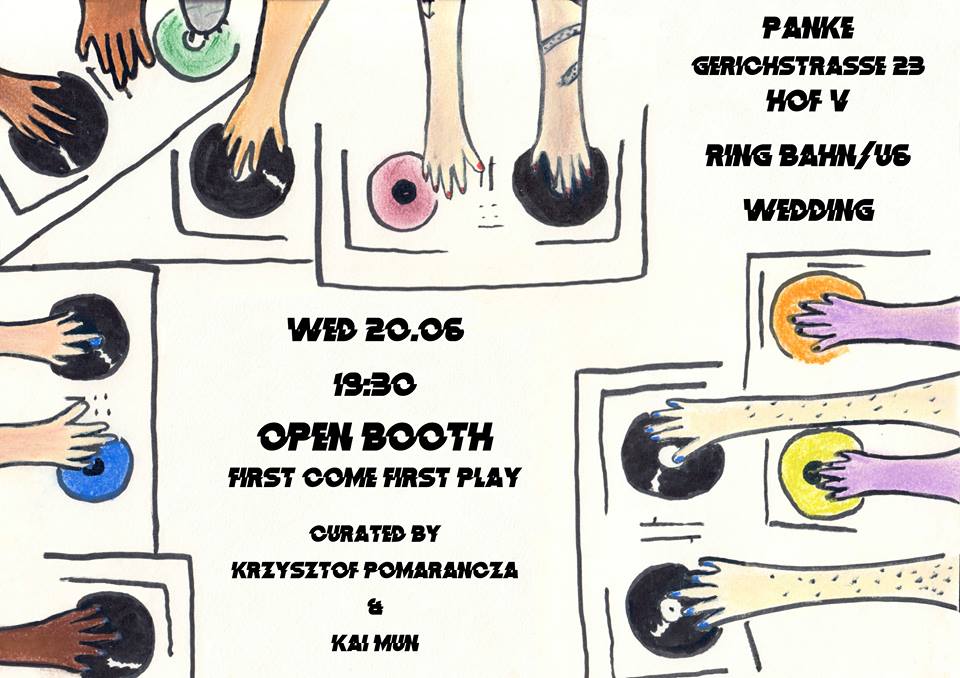 OPEN Booth:
First Come First Play,
open-deck session curated by Krzysztof Pomarancza & Kai Mun.
We give an opportunity to share your music selection wider & without boundary, but! please respect Club policy:
no 4 to the floor.
First come – first play,
free entry