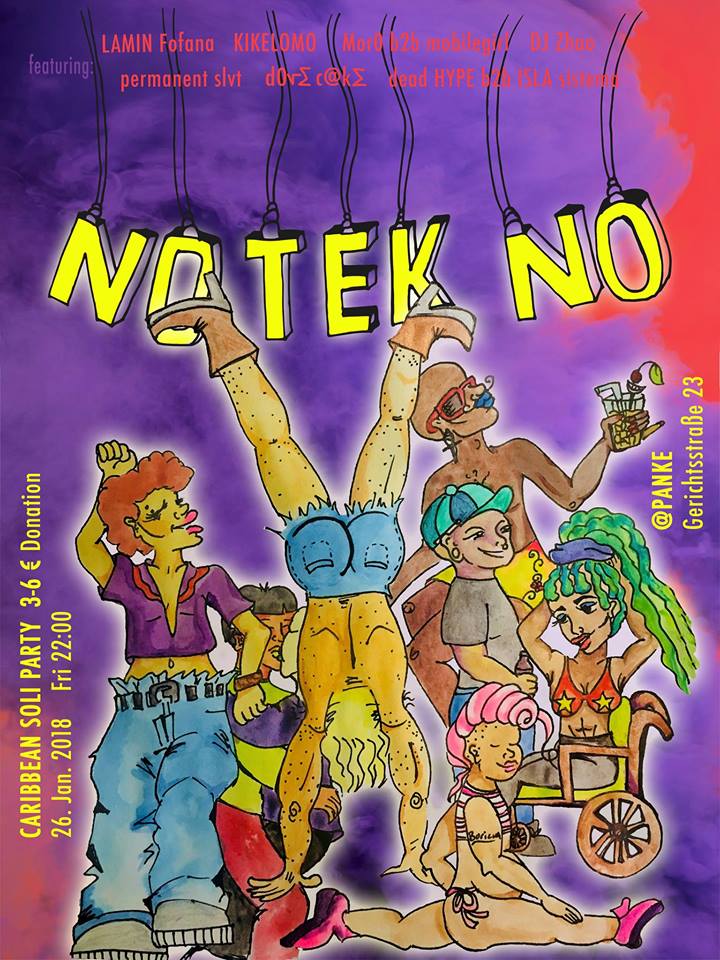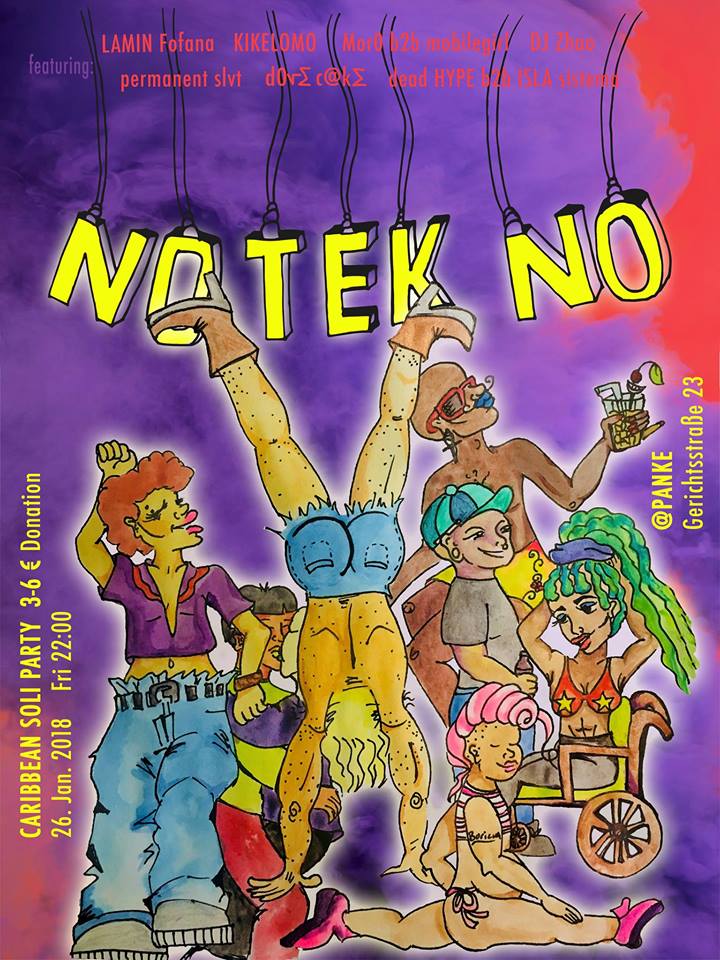 Join us for a night of sweat equity to raise money for the Caribbean islands effected by hurricane Maria.
w/DJs
Mor0 – https://soundcloud.com/m-moro
b2b
mobilegirl – https://soundcloud.com/mobilegirl
Lamin Fofana – https://soundcloud.com/laminfofana
dj zhao – https://soundcloud.com/djzhao

deadHYPE – https://soundcloud.com/thedeadhype
b2b
ISLA Berlin
Kike Lomo > https://soundcloud.com/k1kelomo
permanent slvt
Dovecake – https://soundcloud.com/dove_cake
@ Panke
Gerichtstraße 23
DOORS @ 10:00PM
PARTY TIL 7AM
ENTRY BY DONATIONS DONATIONS DONATIONS!!!
Suggested 3-6 €
????100% of the proceeds will go to the Caribbean nations affected the most by Hurricanes Thelma and Maria through trusted and well researched charity organizations. ????
Accessibility: Venue is fully accessible and there will be gender neutral bathrooms. Contact our organizers/awareness team if you have questions!
**This is an intentional space for Queer and Trans People of Color and those who love us! Remember you are sharing space**
Our organised group consists of queer & gender non-conforming people of color and our accomplices. We are coming together to raise funding for communities that have been affected by recent catastrophic hurricanes to the Caribbean Sea Board. Our event is a fundraiser dedicated to continue bringing visibility and support to folks dealing with the cascading affects of these natural disasters. In solidarity!!!! Ashe! We pay homage to our ancestors who influence the music we enjoy today.