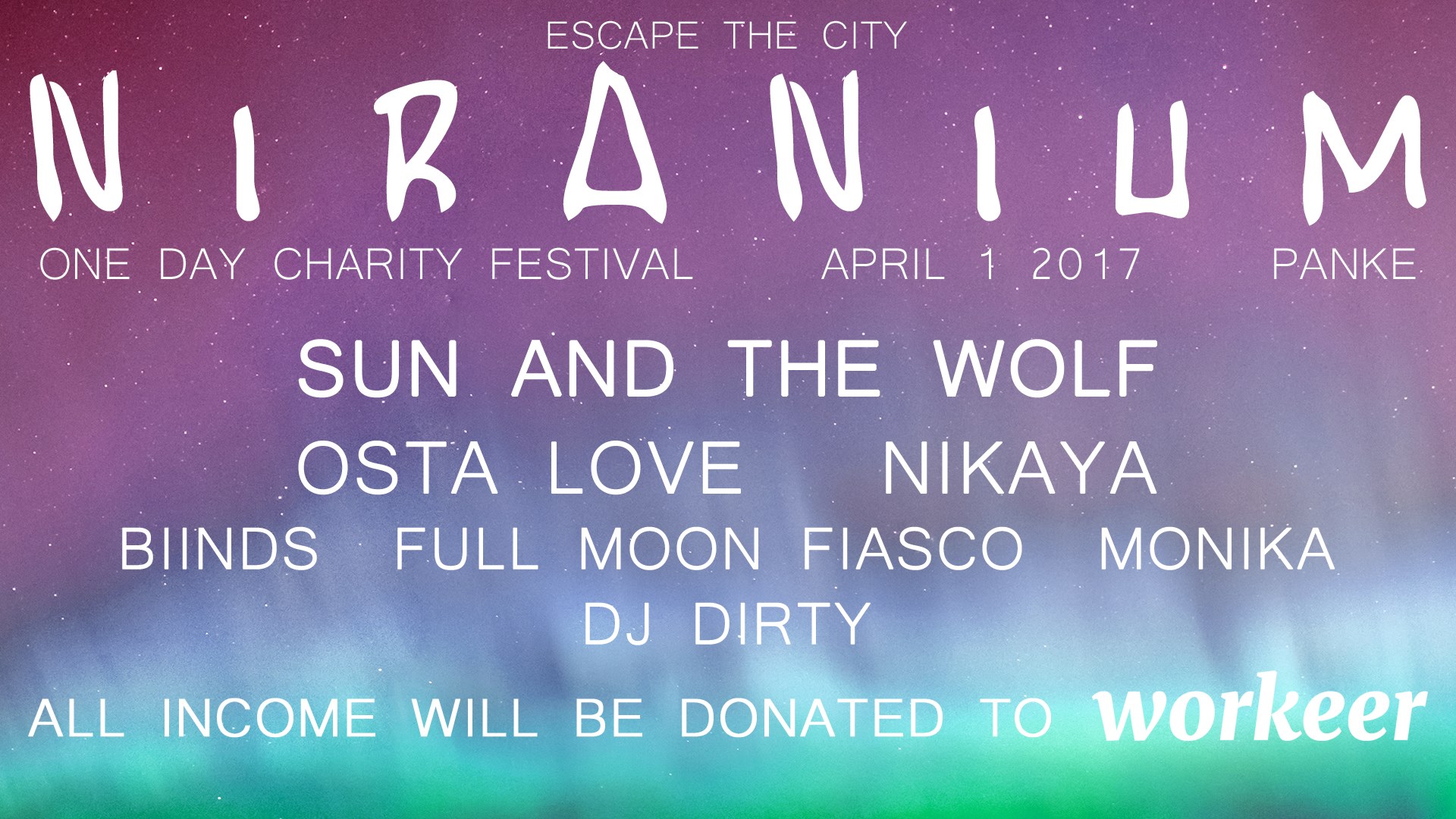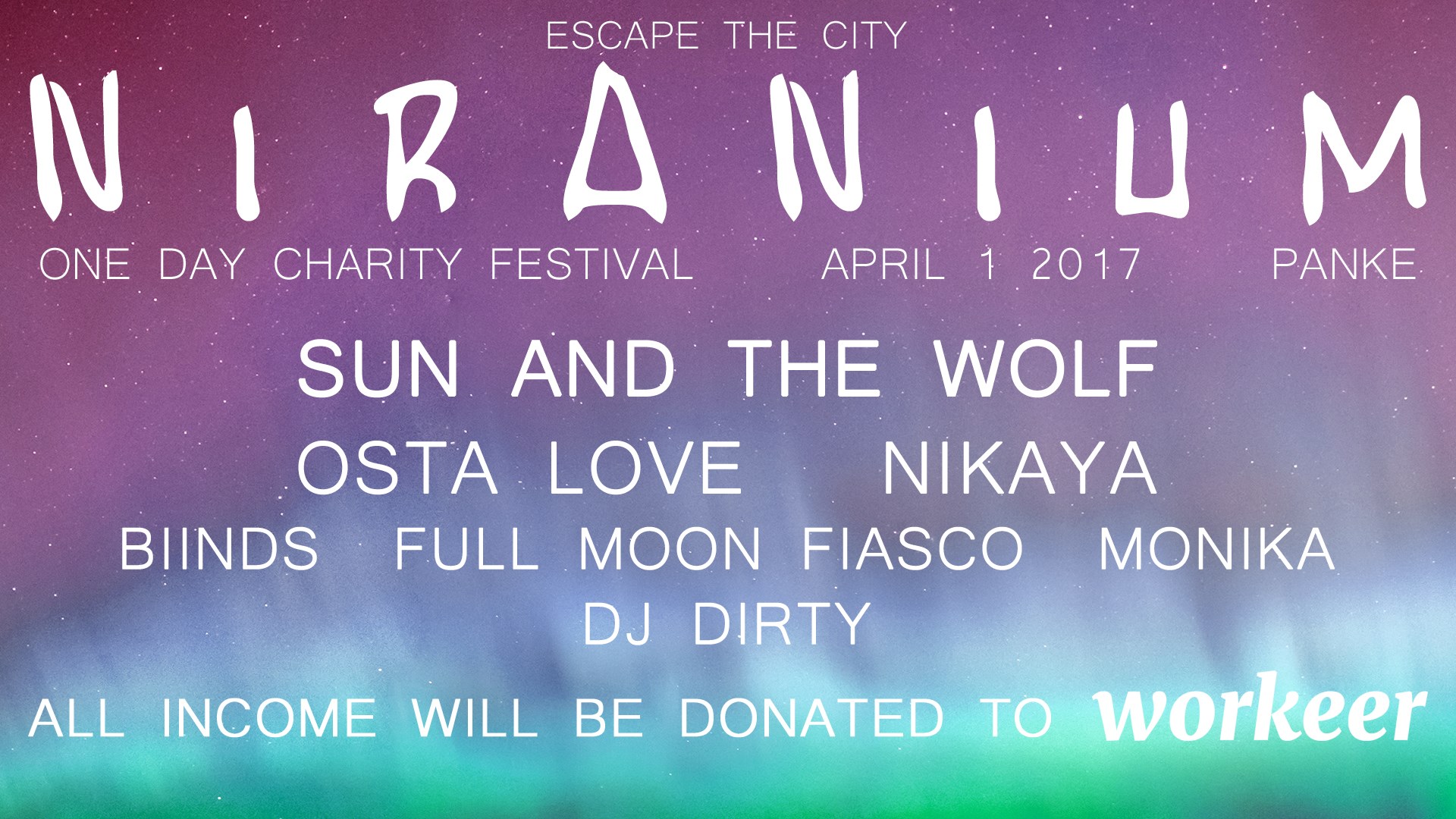 GET YOUR EARLY BIRD TICKETS FOR ONLY 10 € HERE (15€ on the event day itself) http://www.brownpapertickets.com/event/2902174
NIRANIUM is a one day festival, created to escape the city and dive into Berlin's underground Rock'n'Roll scene, connecting and showcasing some of the best Berliner Bands.
ALL GENERATED INCOME WILL BE DONATED TO Workeerhttps://www.facebook.com/workeerde/ https://workeer.de/
to help find refugees our age a job or an apprenticeship so they can actually continue with their lives.
So come on over and party for a good cause!
17:00 Opening Talk by Samir and Naffee from Syria
17.15 Introduction Talk by Workeer
Band TBC 17.30 – 18:00
SUGARSKULL 18.30 – 19.00
https://www.facebook.com/drmonikademmler
www.monika.bandcamp.com
https://www.youtube.com/channel/UCUmkx0c-jxtQ_rkNoZHB7uQ
BIINDS 19.30 -20.15
https://www.facebook.com/BIINDS/
http://www.biinds.com/music.html
https://www.youtube.com/user/BIINDSTV
FULL MOON FIASCO 20.45 – 21.30
https://www.facebook.com/fullmoonfiasco/
https://fullmoonfiasco.bandcamp.com/
https://www.youtube.com/user/FullMoonFiasco
OSTA LOVE 22:00 – 23:00
https://www.facebook.com/loveosta/
http://ostalove.com/
https://www.youtube.com/user/OSTALCVE
SUN AND THE WOLF 23:30 – 00:30
https://www.facebook.com/sunandthewolf/
https://sunandthewolf.com/
https://www.youtube.com/watch?v=7tbleRupEXg
ALL THE GHOSTS 1:00 – 2:00
https://www.facebook.com/alltheghosts/
https://www.youtube.com/channel/UChEYUja32Uhw4wZ5UZ2MlEQ
https://soundcloud.com/alltheghostsband
MORE TBC
DJ DIRTY