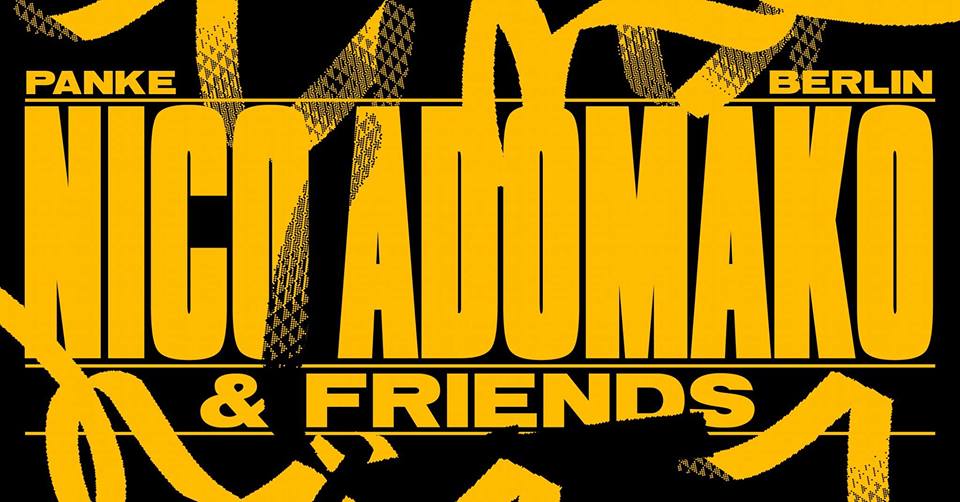 06.04.18 | NICO ADOMAKO & FRIENDS III | PANKE
Taking over PANKE for the 3rd instalment of NA&F. No other then the homies Rome Fortune and our favorite FERGY53 will host the function.
Also stepping out the U8 is Beathaus own NATIVE SUN with his Berlin debut plus the Quench N.Y.C. Boss RUN P.
No intro needed for the last names on the bill STICKLE, KIKELOMO, RIP SWIRL .
See y'all in WEDDING.
▬▬▬

Line Up:
Rome Fortune (Live / ATL)
Fergy53 (Live / Berlin)
Native Sun (Beathaus / Washington D.C.)
Run P. (Quench / N.Y.C.)
Stickle (Berlin)
Kikelomo (No Shade / Berlin)
RIP Swirl (Paradise House / Berlin)
+ Special Guest
▬▬▬
Panke
Gerichtstr. 23, Hof V.
13347 Berlin – Wedding
5€ Till 00:00
8€ After
@nicolasadomako
@pankeculture