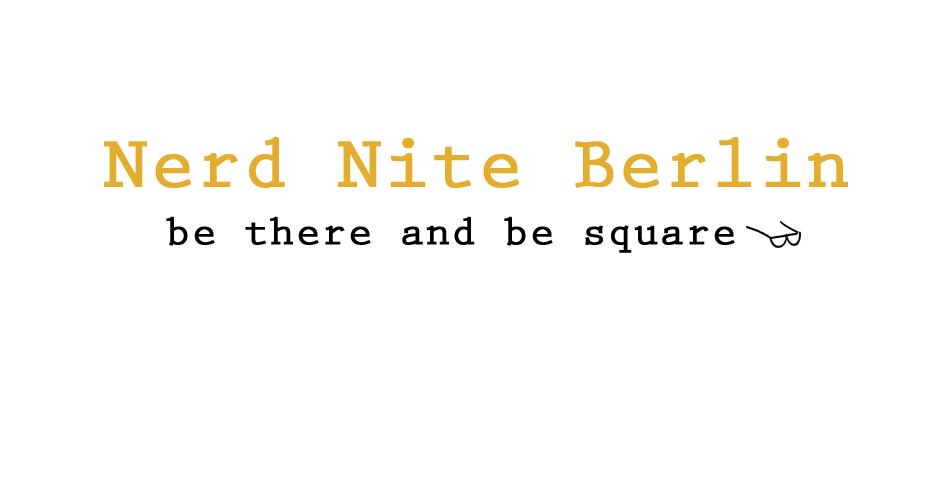 Nerd Nite Wedding – be there and be square
Mittwoch, 19. Februar 2014 ab 20 Uhr
in der Panke, Gerichtstr. 23, Wedding
Die Themen:
* Matteo Cossu: The cretaceous in publishing – or how the internet is really just a big meteorite
*Wana Limar: Bildung durch Videos – YouTube macht intelligenter
*Richard Schut: Was läuft denn da, Berlin? News from the underground
+ Special Guest: Cyndi Lynott from Nerd Nite LA
Musik:
* Ray Mann – Indie soul from Sydney
Details:
*Matteo Cossu: The Cretaceous in Publishing – or how the internet is really just a big meteorite
Towards the end of the Cretaceous, the Earth suffered one of the biggest mass-extinction events of its history. One of the most accredited causes is the impact of a meteorite, which cut off resources and started a chain reaction that led to the disappearance of dinosaurs and to the rise of mammals. The publishing world has been hit by a meteorite called the internet, and we are just now starting to see its effects. Through this strange yet fitting analogy, the talk will analyze how and why corporate publishing houses and distribution chains are dying and why now is the time for small publishers and independent book producers to arise.
Matteo Cossu is managing editor at SHS Publishing. The company focuses on smarter, more informative and long-lived illustrated books in the fields of Graphic Design, Typography, Arts technique and Contemporary Culture. He recently founded Noctua Press, the first Risograph-printed, limited-edition literary publishing house focusing on new and up&coming authors. He believes the printed book will never die.
*Wana Limar: Bildung durch Videos – YouTube macht intelligenter
Mehr Infos in Kürze.
*Richard Schut: Was läuft denn da, Berlin?
Berlin is a vibrant city of sharing, co-creation and sustainability. However, if the mainstream media do not pick up those news it is time to start an alternative broadcast channel. In the Berlin U-Bahn Richard explores novel ways of sharing the latest news. "We are the news, we wear the news!" He crosses the line between art-installation and everyday news. What will be on the (nerd) news tonight?
With an iPad Dutchman Richard turns himself into an engaging news station while traveling on the Berliner U-Bahn.
Musik:
*Ray Mann
Indie soul musician & visual artist Ray Mann has supported Al Green, Tori Amos, Jamie Lidell, Sharon Jones & The Dap Kings, Lauryn Hill, Aloe Blacc, Roy Ayers and many more. Ray was born to Egyptian parents, was raised in Sydney, and is based in Berlin. More www.ray-mann.com
Die Nerd Nite ist eine Veranstaltungsreihe, bei der drei Referenten ein etwas abseitiges Thema präsentieren, dem sie sich mit Leidenschaft widmen und in dem sie Expertise angehäuft haben. Das Veranstaltungsformat startete 2003 in Boston, existiert seit 2006 in New York und findet seit Juli 2010 auch in Berlin statt. Das Motto ist "It's like Discovery Channel with beer". Der Eintritt ist frei. Spenden willkommen – Empfehlung 3 €