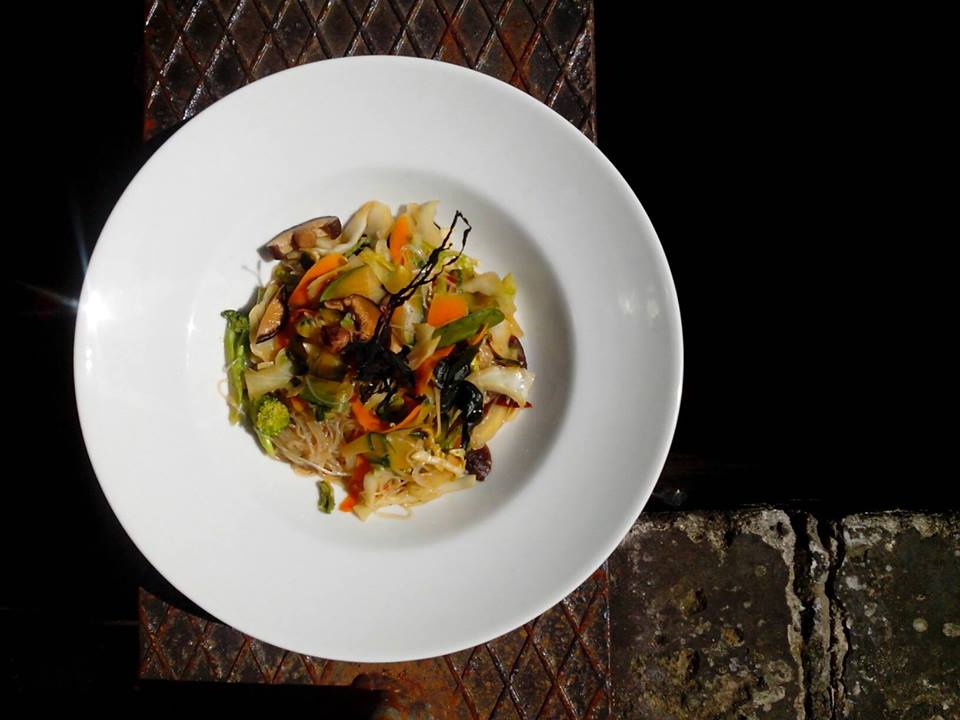 September is here and we are switching our Summer menu into an Autumn one, more minimalist but as well as the previous one delicious and healthy.
Our Opening time changes as well as the menu, during September our kitchen will open from Monday til Friday from 12pm to 6pm.
After 6pm we will serve snacks, salads, soups, quiches or vegan sandwiches depending on the day.
We still take reservation for groups of min. 8 people also for private dinners at our Bistro in Wedding or at our Gnamo Lab in Kreuzberg. Just write us a few lines or give us a call at least 24 hours in advance.
We will also have daily specials and daily smoothies, please ask our kitchen!
➫MONDAY
[VEGAN] Glass noodles with smoked tofu, shiitake mushrooms and seaweeds
[VEGAN] Cabbage soup with chia and veggie croutons
➫TUESDAY
[VEGAN-VEGETARIAN] Corn polenta with ratatouille and grilled cheese
[VEGAN] Hummus with carrots, celery and kohlrabi sticks and small side spinach salad
➫WEDNESDAY
[VEGAN] Spaghetti zucchini mint and hemp seeds
[VEGAN] Cereals and vegetables soup with black seeds
➫THURSDAY
[VEGAN] Soya chunks "stufato" with potatoes and side rosemary dressed salad
[VEGAN] Beetroot bruschetta on Hokkaido pumpkin bed with Guérande sea salt
➫FRIDAY
[VEGAN] Cereals burger with spicy cheese and coleslaw salad
[VEGETARIAN] Veggie rolls with sesame seeds and eggs salad
➫♥♥♥Don't forget to reserve your ticket for our Wedding! Look here:
https://www.facebook.com/events/582489501815507/
⋐⋐⋑⋑⋐⋐⋑⋑⋐⋐⋑⋑⋐⋐⋑⋑⋐⋐⋑⋑⋐⋐⋑⋑⋐⋐⋑⋑⋐⋐⋑⋑
Quinoa loves animals this is the reason we decided to develop a menu for our little furry friends, a meal designed especially for them, ask us about the daily menu.
Small animals are welcome for big ones please contact us first, no space for elephants, sorry!
⋐⋐⋑⋑⋐⋐⋑⋑⋐⋐⋑⋑⋐⋐⋑⋑⋐⋐⋑⋑⋐⋐⋑⋑⋐⋐⋑⋑⋐⋐⋑⋑
Quinoa's kitchen will open officially the doors from midday to provide pleasure to your taste and healthy food for both your body and mind.
For group with more than 8 people please reserve first as well for special requirements.
During some evenings we organize dinners and culinary events, we will keep you informed through our monthly calendar program.