The event takes place on the 26th of June until the 30th of June starting at 12:00.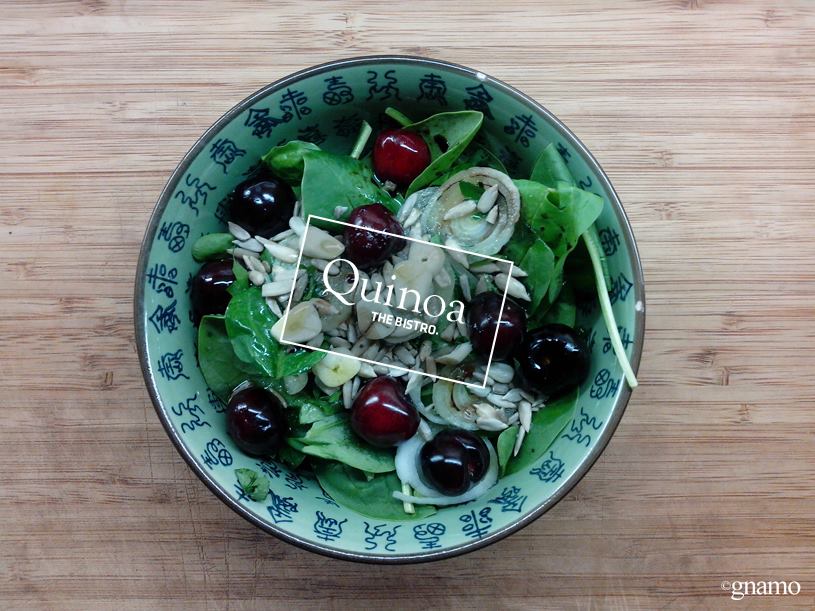 ➫WEDNESDAY June 26th:
[VEGAN] Glass noodles with seaweeds, vegetables and shiitake mushrooms
[VEGAN] Vegan toast with baked rosemary potatoes
[VEGAN] Tender salad from our garden, kohlrabi marinated in a balsamico dressing, black sea salt and cherry tomatoes
SWEET
[VEGAN] Fruit salad with soy yogurt
[VEGAN – VEGETARIAN] Beetroot smoothie
➫THURSDAY June 27th:
[VEGAN] Pasta al forno, baked pasta with rucola, tofu and walnuts sauce
[VEGAN] Vegan burger with potatoes dill salad
[VEGAN] Broccoli mango-orange cream soup
CiTiZEN KiNO #26: Popcorn with smoked Hawaiian salt + Kino dinner tba
SWEET
[VEGAN] Quinoa choco chips cookies
[VEGAN – VEGETARIAN] Pineapple-avocado-mint smoothie
➫FRIDAY June 28th:
[VEGETARIAN] Quesadilla with humus dip
[VEGAN] Spaghetti with seitán Bolognese
[VEGAN] Grilled aubergines and tofu toast, with cucumber salad
SWEET
[VEGETARIAN] Tiramisù
[VEGAN – VEGETARIAN] Strawberry-banana smoothie
➫ SATURDAY June 29th:
[VEGAN] Quinoa salad with mushrooms, strawberries and fresh mint
[VEGAN] Lentils cream soup with tofu sausages and wild rice
[VEGETARIAN] Baked Veggie rolls and deluxe fries
SWEET
[VEGAN] Coconut-choco spheres
[VEGAN – VEGETARIAN] Chocolate smoothie
➫SUNDAY June 30th:
Vegetarian and Vegan brunch, from 13h to 19h, 8€
⋐⋐⋑⋑⋐⋐⋑⋑⋐⋐⋑⋑⋐⋐⋑⋑⋐⋐⋑⋑⋐⋐⋑⋑⋐⋐⋑⋑⋐⋐⋑⋑
Quinoa loves animals so we decided to develop a menu for our little furry friends, a meal designed specially for them, ask us about the daily menu.
⋐⋐⋑⋑⋐⋐⋑⋑⋐⋐⋑⋑⋐⋐⋑⋑⋐⋐⋑⋑⋐⋐⋑⋑⋐⋐⋑⋑⋐⋐⋑⋑
Quinoa's kitchen will open officially the doors from midday to provide pleasure to your taste and healthy food for both your body and mind.
From now on we will be there cooking for you daily from Wednesday to Sunday, from 12:00 to 19:00. For group with more than 8 people please reserve first as well for special requirements.
During some evenings we organize dinners and culinary events, we will keep you informed trough our monthly calendar program.