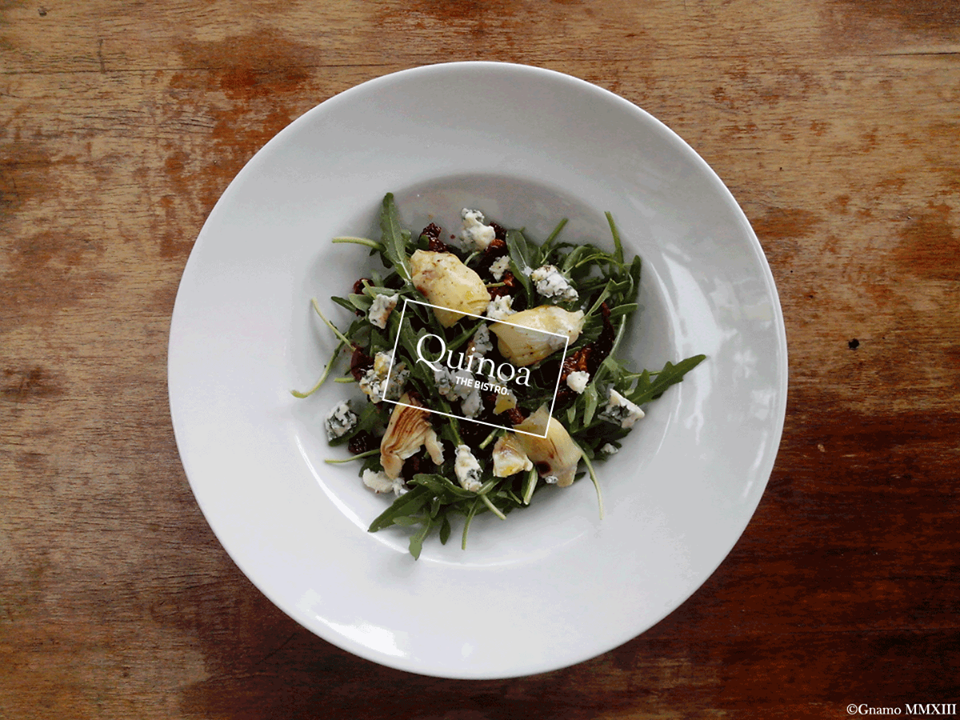 September is here and we are switching our Summer menu into an Autumn one, more minimalist but as well as the previous one delicious and healthy.
Our Opening time changes as well as the menu, during September our kitchen will open from Monday til Friday from 12pm to 6pm.
After 6pm we will serve snacks, salads, soups, quiches or vegan sandwiches depending on the day.
We still take reservation for groups of min. 8 people also for private dinners at our Bistro in Wedding or at our Gnamo Lab in Kreuzberg. Just write us a few lines or give us a call at least 24 hours in advance.
We will also have daily specials and daily smoothies, please ask our kitchen!
➫MONDAY (VEGAN)
HOT DOG, Tofu-Würstchen im Brot mit verschiedenen Soßen, dazu und Pommes
LINSENSUPPE, mit Mohren und Reis
➫TUESDAY (VEGAN)
GLASS NOODLES, mit Tempeh und Knacki Gemüse in Soja-ingwer-Soße
SPAGHETTI, mit aglio e Olio Scharfen Soße
➫WEDNESDAY (VEGAN)
MANGOLD SALAT, mit gegrilter Hähnchen-brust und Cashew-Nüssen Vinaigrette
MINESTRONE, mit frischern Gemüse der Saison und Rosmarin Croutons
➫THURSDAY (VEGAN UND VEGETARISCH)
VEGGIE BURGER, mit Salat, Kase, Pommes und frischen hausgermachten Sossen
ANTIPASTO, Verschiedene Sorten von kleinen warmen und Kalten Gerichten
➫FRIDAY (VEGAN)
AMARANTH PIE, mit Broccoli und Zucchini
PAELLA, Spanischer Reis mit Gambas und Gemüse