The event takes place on the 10th of July until the 14th of July starting at 12:00.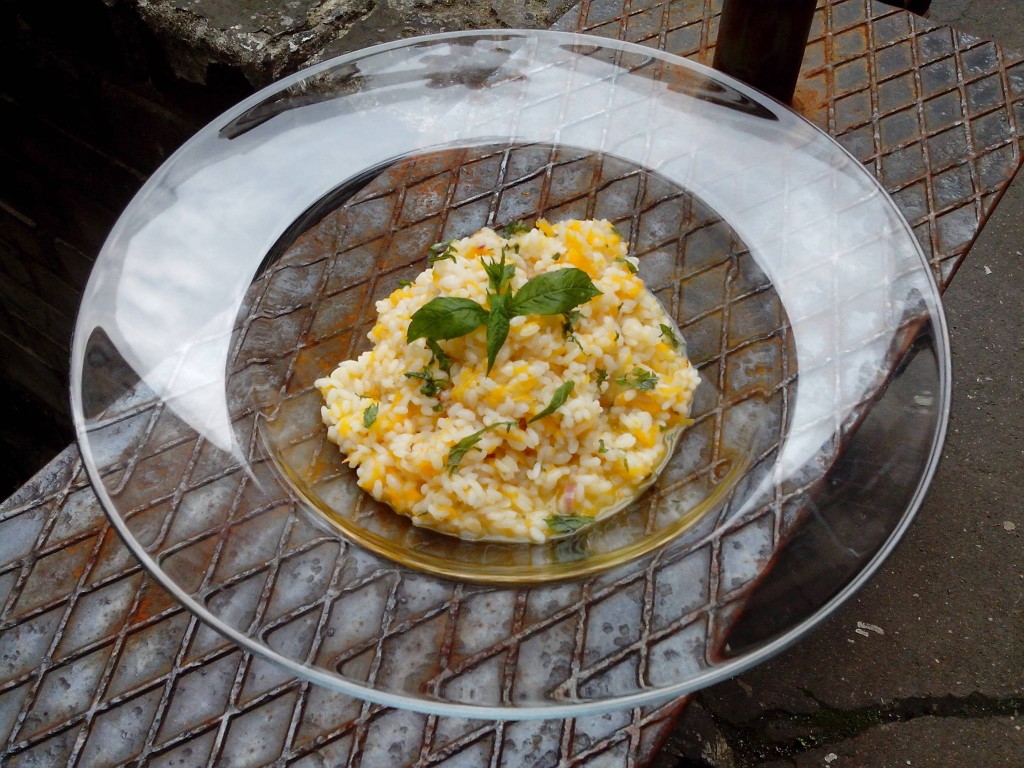 ➫Wednesday/Mittwoch 10th
[VEGAN – VEGETARIAN] Pinzimonio, variety of vegetables sticks with 3 dips: Humus, Pesto, Cheese and nuts sauces/Smoked tofu and nuts
[VEGAN] Burger with homemade potatoes frittelle
[VEGAN] Carrots orange soup with red lentils and fresh ginger
Sweet:
[VEGAN] Apple crumble with cherry sauce
Smoothie of the day:
[VEGAN – VEGETARIAN] Carrot-orange-mint
➫Thursday/Donnerstag 11th
[VEGAN] Stuffed rice tomatoes and sautéed spinach
[VEGETARIAN] Gnocchi al pomodoro with black olives
[VEGAN] Beetroot almonds and string beans salad with mango vinaigrette
Sweet:
[VEGAN] Chocolate coconut spheres
Smoothie of the day:
[VEGAN – VEGETARIAN] Kale-avocado-beetroot
➫Friday/Freitag 12th***
[VEGAN] Minestrone and garlic croutons
[VEGETARIAN] Tortilla de patata, Spanish tortilla with tomatoes and arugula salad
[VEGAN] Penne with mushrooms and homemade jam
[VEGETARIAN] Banana chocolate crepes
Smoothie of the day:
[VEGAN – VEGETARIAN] Banana-strawberry
➫Saturday/Samstag 13th
[VEGAN – VEGETARIAN] Antipasto misto
[VEGAN – VEGETARIAN] Pizza!!!
[VEGAN] Quinoa balls in black pepper sauce and mashed peas-potatoes
[VEGAN] Rice pudding
Smoothie of the day:
[VEGAN – VEGETARIAN] Stracciatella-almonds
➫SUNDAY June 7th:
Vegetarian and Vegan brunch, from 13h to 19h, 8€
From 17h to 18h we will have some live music, more tba!
⋐⋐⋑⋑⋐⋐⋑⋑⋐⋐⋑⋑⋐⋐⋑⋑⋐⋐⋑⋑⋐⋐⋑⋑⋐⋐⋑⋑⋐⋐⋑⋑
***EVENT STARTING AT 9PM: ELLAS, concert-cocktail with food & co.
➫ https://www.facebook.com/events/381052725328065/
⋐⋐⋑⋑⋐⋐⋑⋑⋐⋐⋑⋑⋐⋐⋑⋑⋐⋐⋑⋑⋐⋐⋑⋑⋐⋐⋑⋑⋐⋐⋑⋑
Quinoa loves animals so we decided to develop a menu for our little furry friends, a meal designed specially for them, ask us about the daily menu.
⋐⋐⋑⋑⋐⋐⋑⋑⋐⋐⋑⋑⋐⋐⋑⋑⋐⋐⋑⋑⋐⋐⋑⋑⋐⋐⋑⋑⋐⋐⋑⋑
Quinoa's kitchen will open officially the doors from midday to provide pleasure to your taste and healthy food for both your body and mind.
From now on we will be there cooking for you daily from Wednesday to Sunday, from 12:00 to 19:00. For group with more than 8 people please reserve first as well for special requirements.
During some evenings we organize dinners and culinary events, we will keep you informed trough our monthly calendar program.