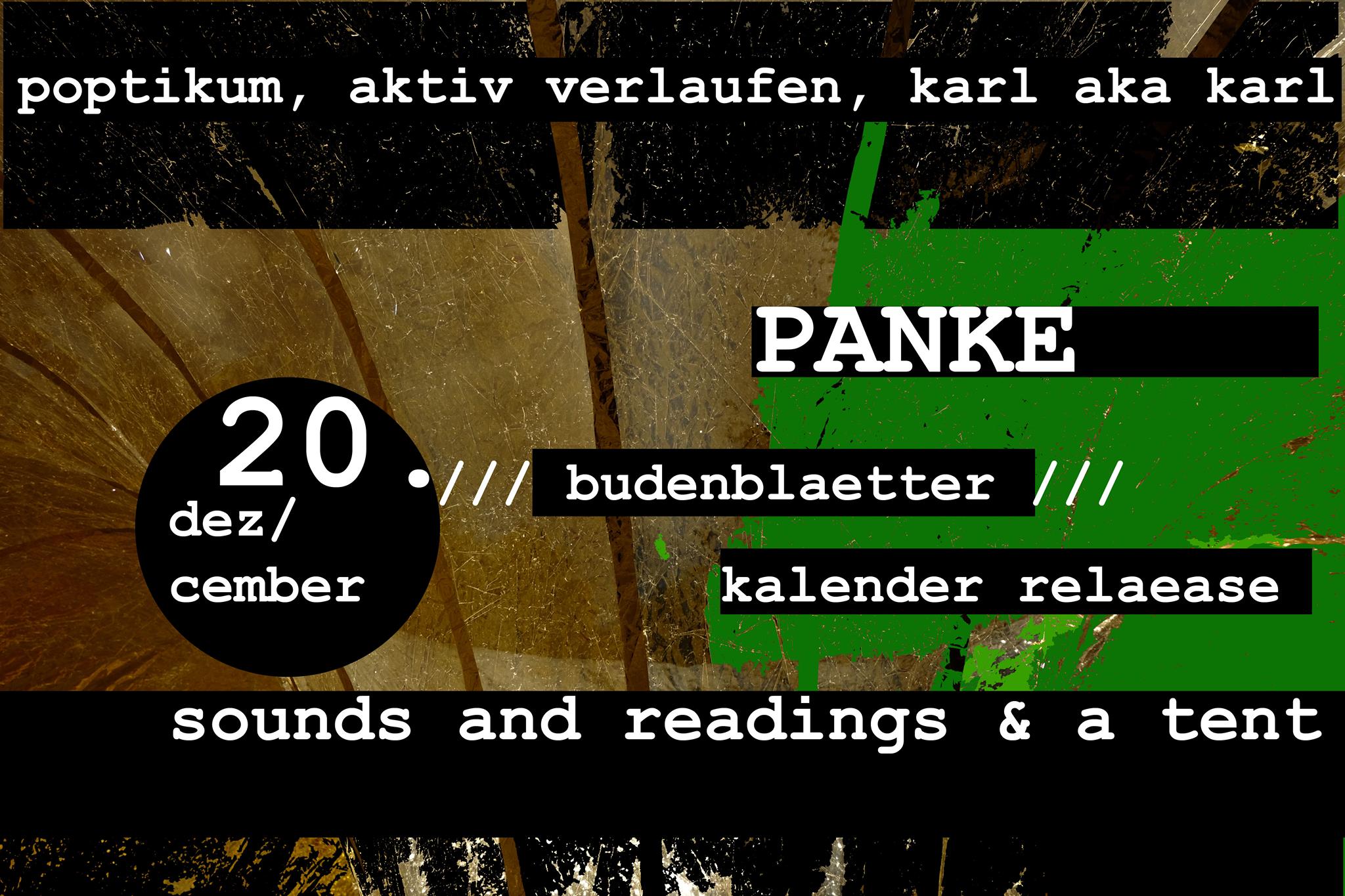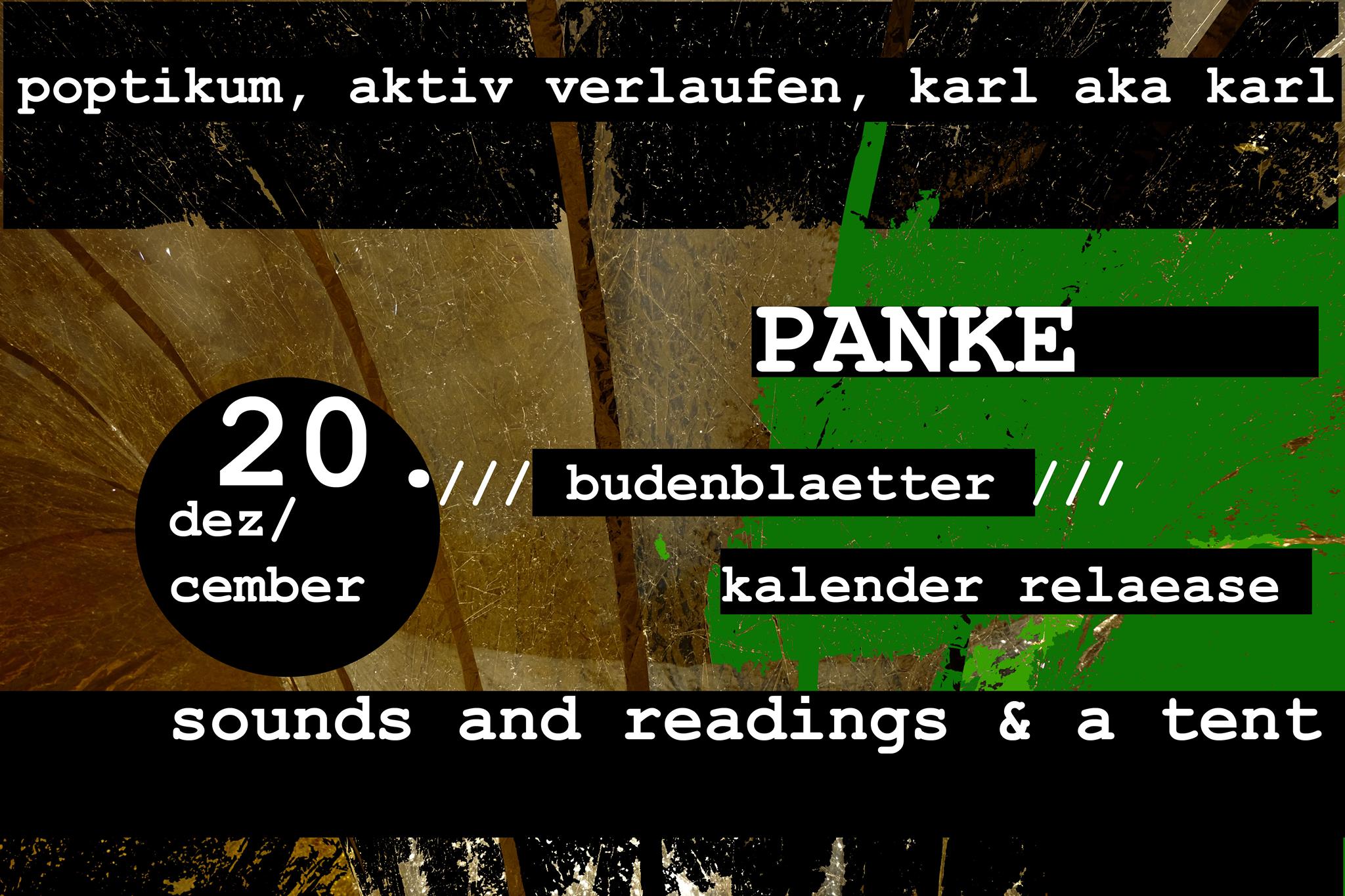 It's a calendar, end of this year, finally! We want to celebrate release, reading, samples of texts, music and tents. Some of them golden.
budenblaetter – calendar collective for poetry and other found footage, Poptikum bulding transparent golden tent spaces, Aktiv Verlaufen and Karl aka Karl playing the sounds and a wide selection of (so far unknown) authors reading. Take UBO for whatever you prefer: Unidentified Buden Objects, Underestimated Better Others, choose what you like but come along:
20th of december, doors open at 8, reading starts at nine, the entrance fee is between 3 and 5 Euros, 10 Euro includes a calendar which you can otherwise also order online.
Es ist ein Kalender und ebenfalls das Ende des Jahres, endlich, beides! Wir wollen die Aus- und Herausgabe feiern, ein Lesung eine Auswahl an Text- und Musikfundstücken und Zelten, darunter auch goldenen.
budenblaetter – Kalender Kollektiv für Text- und andere Fundstücke, Poptikum die golden transparente Zelträume aufbauen, Aktiv verlaufen und Karl aka Karl, die für die Musik und Geräuschsammlung verantwortlich sind, und eine breite Palette (bisher unbekannter) Autor*innen, die lesen. Nehmt als UBO, was ihr wollt. Unidentifizierbare Buden Objekt, Unterschätzte Bessere Ohren, macht was ihr wollt, aber kommt vorbei:
20. Dezember, Tür offen ab 8, Lesung ab neun, Eintritt zwischen 3 und 5 Euro, 10 inklusive Kalender, der sonst auch online erworben werden kann.