The event takes place on the 7th of July starting at 10.30.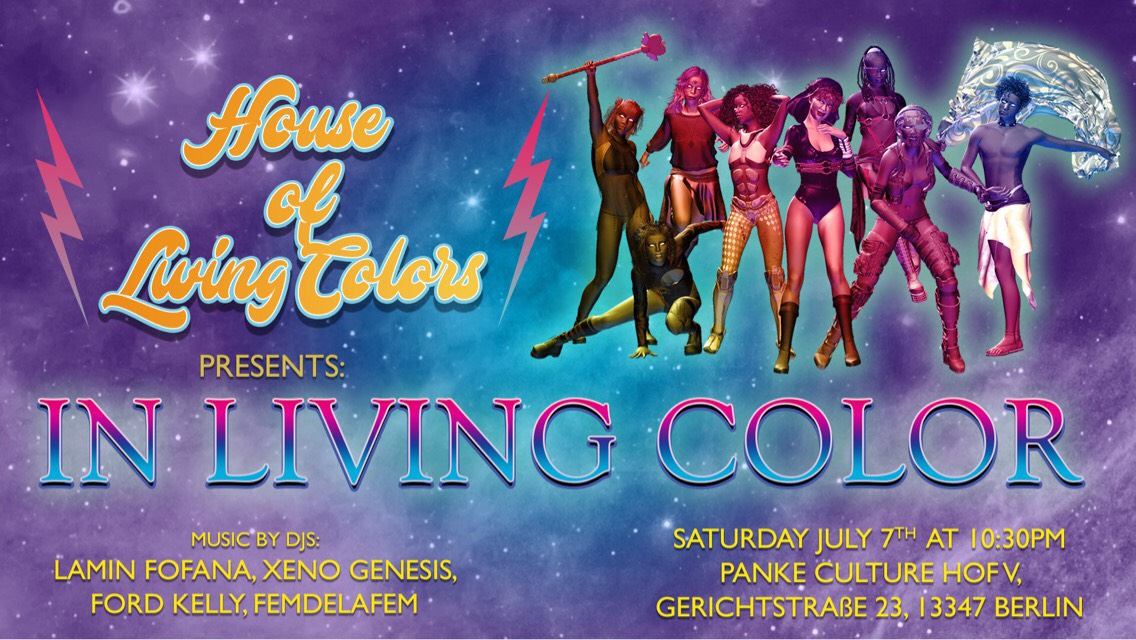 This is the debut of the House of Living Colors! Berlin's first BPOC Drag House!! There will be exhilarating performances from Berlin's finest Drag Performers of color with Dj sets from kick ass international and local Djs: Xeno Genesis, Lamin Fofana, Ford Kelly, and FemdelaFem! The cream of the crop y'all. HIGHLY MELANATED!
There will be drink specials and perks for those who show up in DRAG!
Artists: GODxxx Noirphiles, Aza, Aïcha Dow, Lux, Arigato Melody, Indigo Rayne