The event takes place on the 10th of July.
This Friday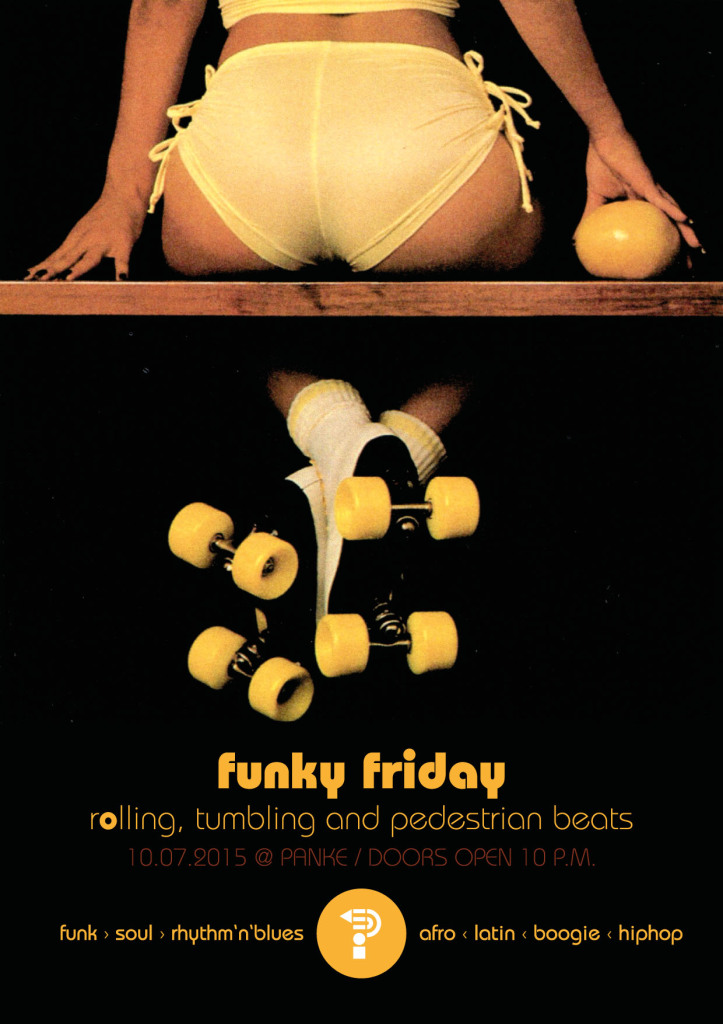 Panke Culture goes into another round of "Funky Friday.
Mad Lubi and his friends dig deep in their crates of Funk, Soul,
Rhythm 'n' Blues, Afro, Latin, Boogie & Hip Hop
to make you dance and shake your hips!
Doors open at 10:00 pm