Another night of a cultural exchange between artists, musicians and thinkers from England and Germany. This event was created on a not-for-profit basis. It is about music, art and sharing ideas. We thank everybody for their support.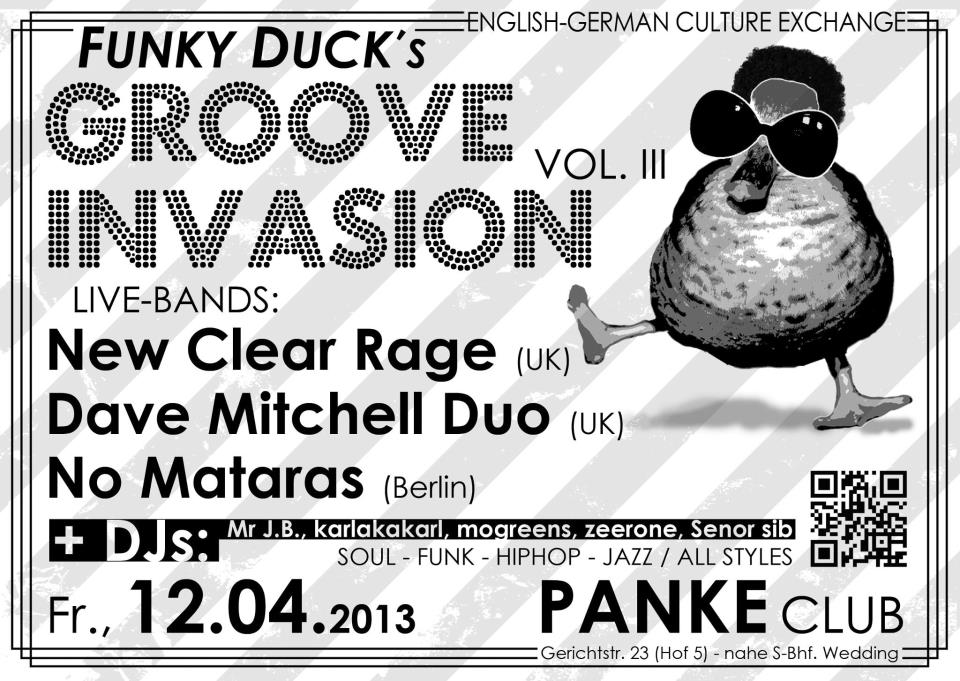 We would like to see MORE people coming with (acoustic) instruments – if you have something to say or something to play then LET'S JAM!
This is about creativity. If you can sing, dance, hoola hoop, juggle or stand on your head and recite poetry… BRING IT!
Confirmed acts on the night include:
New Clear Rage From( UK )
https://www.facebook.com/hamishmeaney
Dave Mitchell Duo (UK)
https://www.facebook.com/DaveMitchellMusicUK
Nomataras (Berlin)
https://www.facebook.com/Nomatarasmusic
DJ's (Berlin) Mr.J.B ,Karlakakarl,Mogreens,zeerone,Senor sib.