The event takes place on the 12th of August starting at 20:00.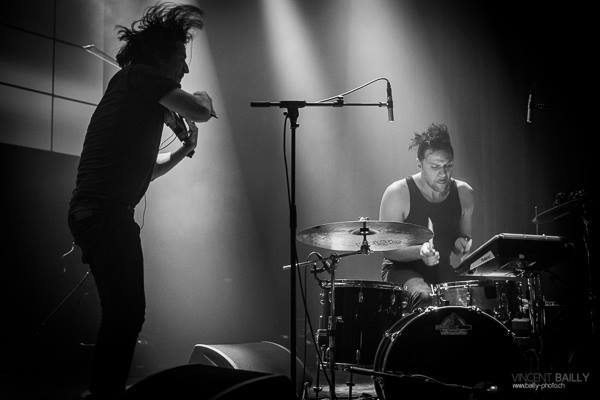 egopusher – progressive violin and drum battle
Tobias Preisig violin/synth – Alessandro Giannelli drums/synth
Offensive and poetic violin put together with subtle beats in an explosion of freedom and spontaneity. Synthesisers complete the two musicians' kit, adding to their array of wacky sound effects. While Tobias Preisig reinvents his instrument by means of furious riffs and intoxicating tunes, Alessandro Giannelli develops a powerful, flowing style. Their music is intense and electrifying, but hints at a fascinating underlying vulnerability.
20h Türöffnung
21h DJ Manuela Krause
22h Egopusher
(Eintritt € 2.- )
Berghain Kantine – https://youtu.be/G3-DPN8QwCY
Cully Festival – https://youtu.be/VwZ4pAIKkY8
http://www.egopusher.com/
https://soundcloud.com/manou/window-seat-dj-mix