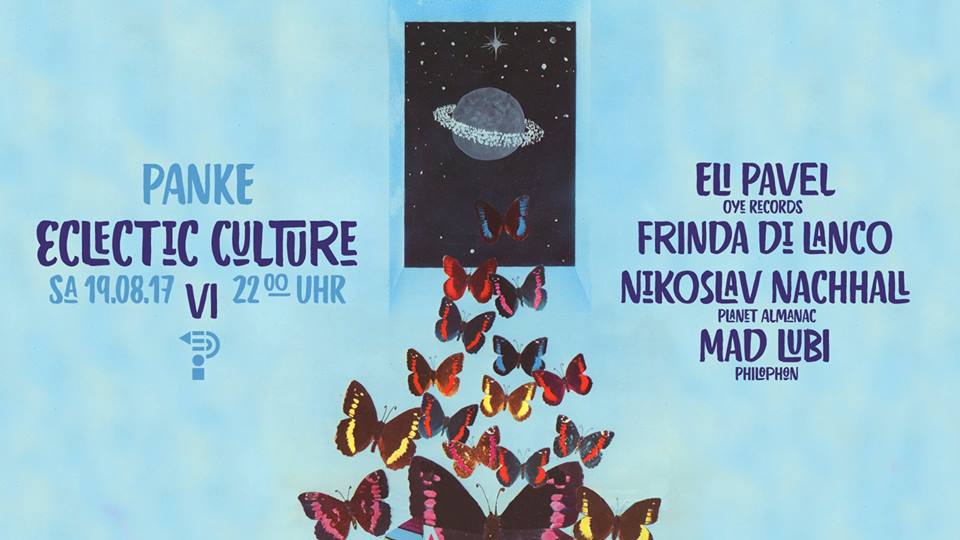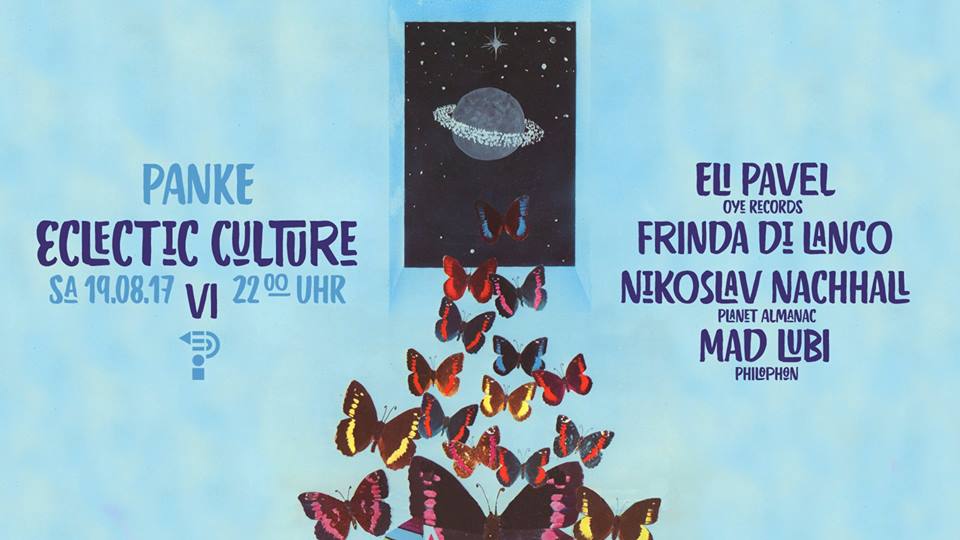 good music from planets and galaxies 

Eli Pavel (Oye Records)
Eli started DJing vary early and is checkin' the afrobeats at OYE Records, Berlin. Next being a resident at Berlin's Afroparty's like KREYOL run by Nomad and Diskohengst or TROPICAL TIMEWARP created by The Soulvendor, she also runs a project with Rita Só as UNDOTHETABOO, two obsessive gals, drunk with music, diggers, vinyl concubines!
https://www.mixcloud.com/elipavel/
https://soundcloud.com/elipavel
Frinda Di Lanco
Escaped from the gardens of eastern german Kleinbürgertum this paradise bird found a nest in west berlin to accumulate a decent collection of psych-infused afro-italian-balearic-aor-library-boogie spiced up with some french cosmic synths and german weirdo lyrics. Usually not part of any alliance, she runs a monthly night at Café Wendel to give her latest flea market digs a spin. Rumors say her older sister owns some serious soul and funk 45s, but isn't even able to pass the 120 bpm line in her sets.
https://www.mixcloud.com/soulyoucantbuyit/
https://soundcloud.com/frinda_di_lanco
Eclectic hosts:
Nikoshall Nachlav (Serious Trouble/Planet Almanac)
is actually in Dancehall Fieber and will drop also sum baile funk..
he will play new stuff of his own productions and vinyls from all over the world.
https://soundcloud.com/nikos-metaxas
Mad Lubi (etcetera/Philophon)
Still the relaxed driftwood from the Low-German beach bringing herb beats and stormy synth lines, drowning in his record collection, always staying afloat and anchored.