The event takes place on the 29th of April starting at 22:00.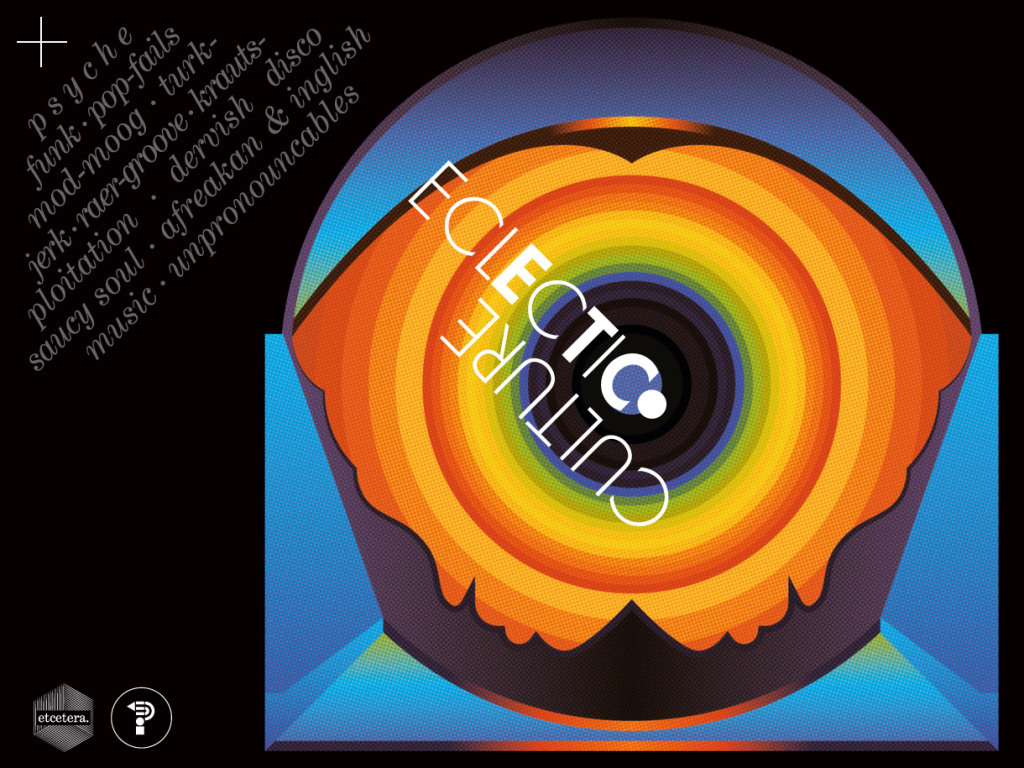 The etc.-collective presents for the first time a cross continental musical trip that engulfs the various genres of: far eastern fuzz guitars, oriental disco transcripts and balearic / krauty electro roots mixed with african polyrhythms, european synth-pop, brazilian boogie-funk and raw ethno-folk from our b-music planet.
Das etc.-Kollektiv lädt fein ein zur Premiere auf einen kontinentalen Querfeldeintrip über verschlungene, überwucherte Pfade in die Tiefen musikalischen Grenzlandes: fernöstliche Fuzz-Gitarren, orientalische Disco-Kopien, balearische und krautige Elektronikwurzeln vermischen sich mit afrikanischem Polyrhythmus, europäischem Synth-Pop, brasilianischem Boogie-Funk und konkret krudem Ethno-Folk unseres B-Music-Planeten.
Fog Puma:
Space-Disco, Balearic Rock Edits, Slow Motion House
Cher Monsieur:
Turkish Funk, Afrobeat, Brazilian Boogie
Mad Lubi:
Tribal Jazz, Heavy Tropical Rhythms, Dub Disco
Chrille:
Oriental Disco, Leftfield Dance, Early Electronica