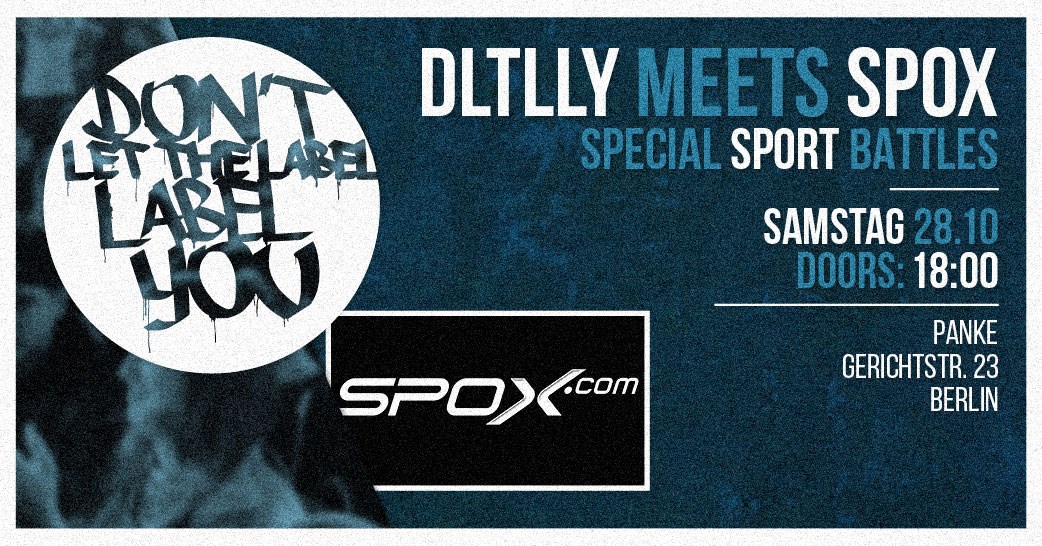 Don't Let The Label Label You meets SPOX.com
aka Rap Battles meets Sports!
6 Special Sports Battles
VVK: http://www.dontletthelabel.bigcartel.com/product/dltlly-meets-dazn-28-10-panke-berlin
LineUp:
Bong Teggy vs. Lyrico (Fussball vs. Ice Hockey)
Brian Damage + Karma vs. CPE + Ekhead (FCB vs. BVB)
N'antinein vs. Benelüx (Fussball Bars)
Mave vs. Jotti (Sport Bars)
Shaolum vs. Joe-L (Sport Bars)
Save the Date.
Tell all your friends.