The event takes place on the 17th of March starting at 17:00.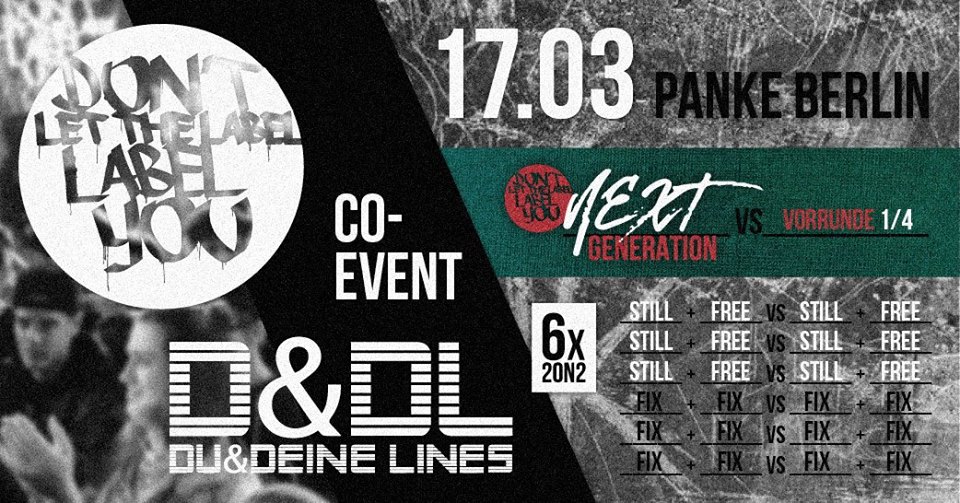 Don't Let The Label Label You + DU & DEINE LINES CO-Event.
16:00 Uhr doors open
17:00 Uhr BattleBeginn
LineUp:
1vs1, VorrundenMatch 1/4
#DltllyNextGeneration
Jakzta VS. Wolle der Grobe
+ 6x 2vs2:
İlhan + TableddnTimmy VS. Joe Pharo + Wolff
Dieser_Gordon + MC Baum VS. Salo + Scamp
ADHS-Andy + Noone VS. Rupert69 + Jozef104
Team Schleswig Prollstein VS. Opti (Optimus Geist) + Rö
King Pin + ViruS VS. Eczo + Heynsch
Aiden + Controvers VS: Veto + 2Crime
Eintritt = 5€
Safe the date. Tell all your friends.