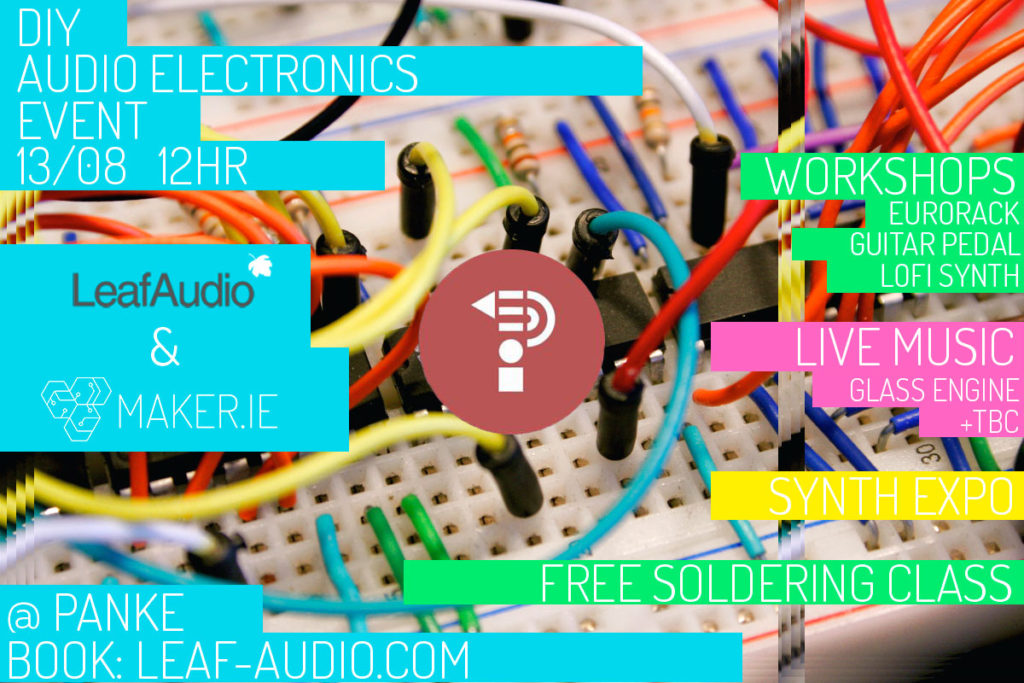 LeafAudio and Maker.ie are joing forces to present a day of DIY Audio Electronics in Panke, Berlin.
Throughout the day there will be DIY workshops aimed at all skill levels, with workshops designed specifically for beginners.
In the evening we will have DIY/Modular/Noise music to enjoy.
The event is open to everyone, and everyone will have the chance to learn to solder by making your own instument cable for FREE (while stocks last – where we run out of cable/connectors we can still teach the basics of soldering).
For our main workshops we will have 8 kits to chose from where you can learn to solder and make Guitar Pedals, Synths, Eurorack Modules and LoFi noise devices…
We start at 12 and will go on the whole day. There are only 20 places guaranteed for the main workshops which must be booked with a €30 deposit. A small number of walk-ins maybe available on a first come-first serve basis.
More info and registration via the website http://leaf-audio.com/workshop/103_leafaudio—maker.ie-synth-diy-maker-day_berlin/en/menu_id:57