The event takes place on the 12th of May starting at 23.00.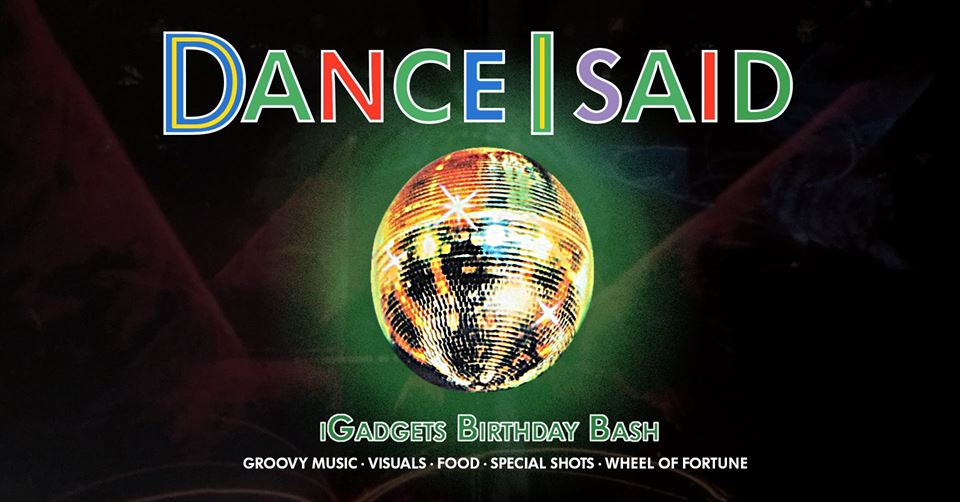 "DANCE I SAID" Ist Programm für unseren FUNKY WEDDING Abend! Musik zum Tanzen aus allen Genres und Spaß ohne Grenzen!
Frag nicht, es wird einfach zu fett!!
Bis jetzt dabei:
– Gadget und Robin an den Decks
– DJ Cutrock supportet groovy
– Marc Hype spiel 45er zum 45.
– high quality hosting by Abba Lang
– Live Performance by Jim Dunloop
– IGadgets GruppenTherapie Cypher bis 0 Uhr (danach kein Live Rap mehr)
– Soul Train Dance Contest
– Special shot & drink
– Snacks all night long by Liliana
Weitere Infos kommen immer wieder dazu, also am Ball bleiben!