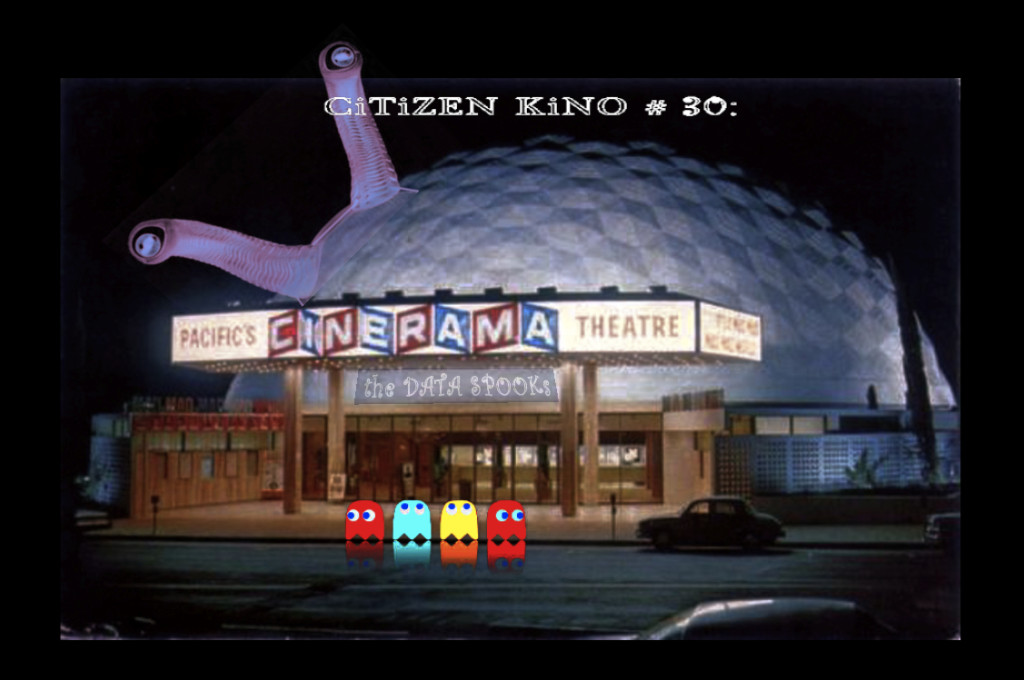 < 31.10. > CiTiZEN KiNO #30 : Data Spooks & The Children of Teufelsberg … + + Afterparty w/ dj radio&fernseh (Lu)  and dj Pod-Mo'tif (Xl)…at Panke  in Wedding-Berlin
…
Cinema Hacking since 1984… Media arts geared to find the exits and the alternatives … before it's too late  !
Each C-Kino episode we research a Hot Topic for social change and/or social crisis and/or based upon strange personal fetishes. We collect a bunch of archival film ( excerpts ) and current media which we use to navigate + analyze w/ YOU  – the Glocal citizens…  as we grapple with possible responses to the situation.
…
C-Kino #30 – key words: Snowden, Spooks, Sousveillance, Spectacle, Soup (pumpkin), Stasi 2.0, Sovereignty, Showbiz, Statistics, Surreptitious, Starships, Spybots, Sorcery, Shamanic, Sacrilege … added: Sensorial, Start-Over, Safe Harbor, Save, Space Invaders, Simulations …
…
Here's a good PRIMER data scoop to get the gist of the topics for CK30: http://www.thensavideo.com/
ANd Please feel free to send us any tips or suggestions for the program !
Added : Here's the Pirate Pad for CK30, to participate in the program !
…
Fedbook invite, if so inclined…