The event takes place on the 22nd of April starting at 22:00.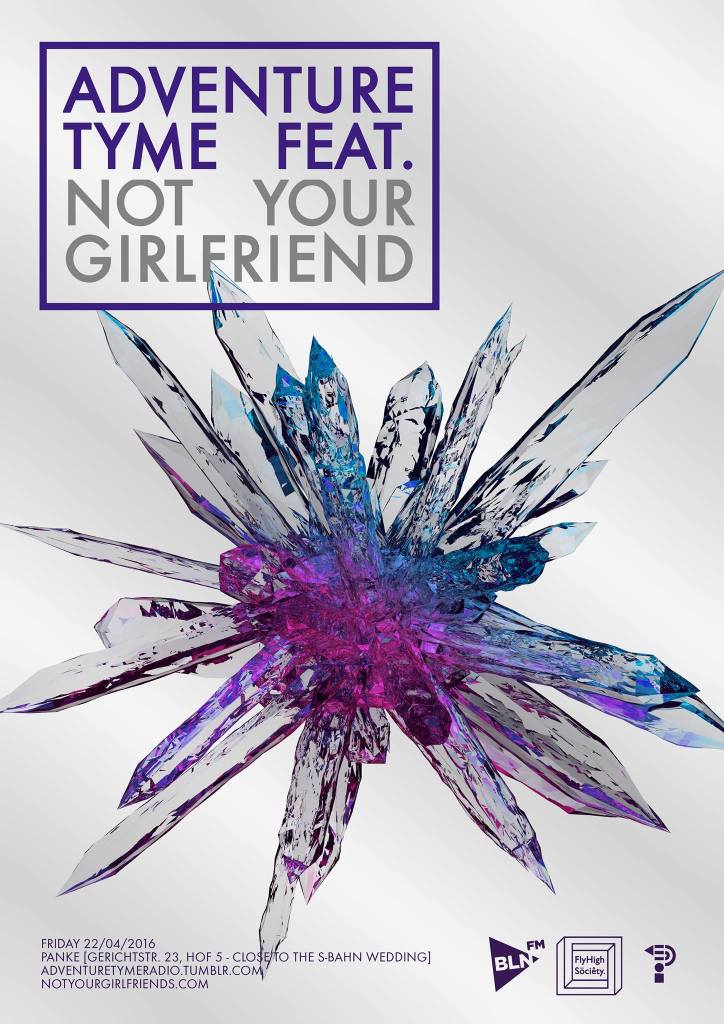 Adventure Tyme, the monthly radio show on BLN.FM, gets off the internet for a moment to get all up in your face with the best_new_music[NoDJ].rar as well as ancient musical artifacts from long abandoned blogspots.
This month fellow BLN.FM show host Not Your Girlfriend will join Eiwen and Jon in their attempt to provide the sonic equivalent of twenty concurrently opened browser tabs. She describes the music she plays as "rough and dirty, forward thinking and fun, with a strong focus on bass-heavy electronica". She also plays Young Thug. *DJ Khaled voice* A lot.
Check out her show: https://soundcloud.com/notyourgirlfriend-fauxlie