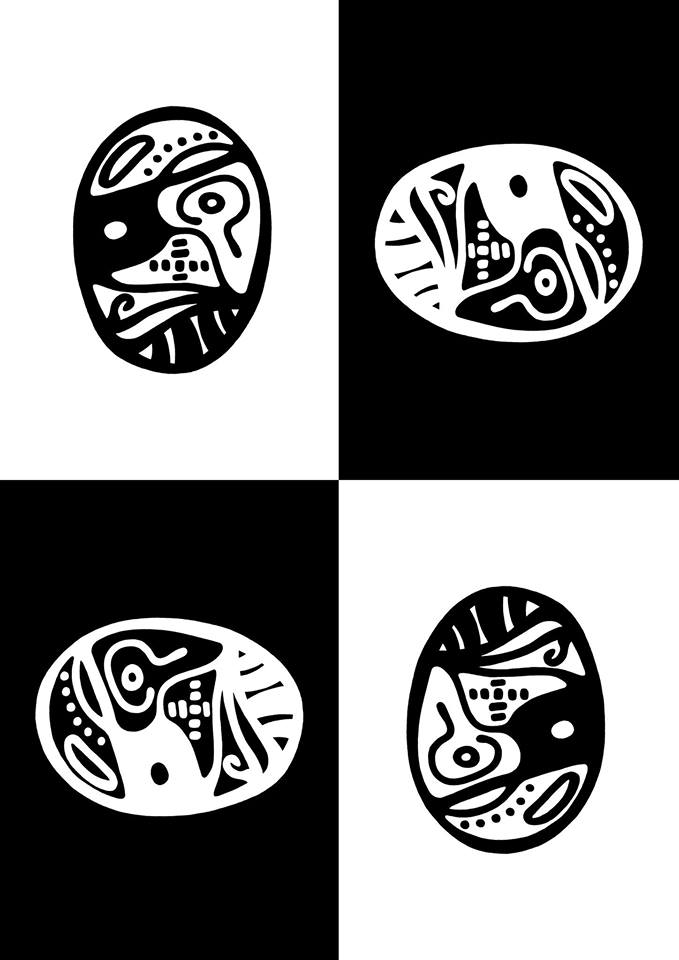 If you have a sublime perception of the world, exquisite sensitivity to the ordinary things in life and interest in sharing emotions of the oriental East then we would like to invite you to an exhibition of works of a very special artist from Hongkong, who, despite (or thanks to) her heightened emotionality and naturally shy disposition is willing to invite you to experience the unique "corners" of her world.
After leaving her place of origin several years ago she travelled the world, which further developed her extraordinary outlook on the "everyday" and the need to share the positivity that arises form it. Now she has settled in Berlin and opens her enormous heart for the first time with the hope that she is not alone in perceiving and spreading the goodness she sees all around us.
One of her works also called "dIM2AI", a very unique creation of graphic black-and-white rotatable drawings, heart-gripping pictures and some translations of the prominent, enlightened minds from the East.
If you would like to share her vision or just cast a curious eye and be touched by her modest externalisations, come by Panke Culture Club. The opening day will be on the 24th with the accompaniment of "The Huns". We will be happy to see you there!
囧囧囧
個人藝術及攝影展覽資料
pERSONAL aRT & pHOTO eXHIBITION info
笨點(點一)
sTUPID dOT (fIRST dOT)
囧囧囧
二零一七年八月廿四至卅一日
24th to 31st aUGUST, 2017
開幕 八月廿四日
oPENING 24th aUGUST
14:00-20:00
特別音樂演出
sPECIAL mUSICAL pERFORMANCE
"The Huns" (柏林 bERLIN) 16:00-18:00
pANKE cULTURE
Hof V, Gerichtstraße 23, 13347 Berlin
mORE ► zbd.co — 竹 zUK|本 bUN|點 dIM