The event takes place on the 17th of May starting at 19.30.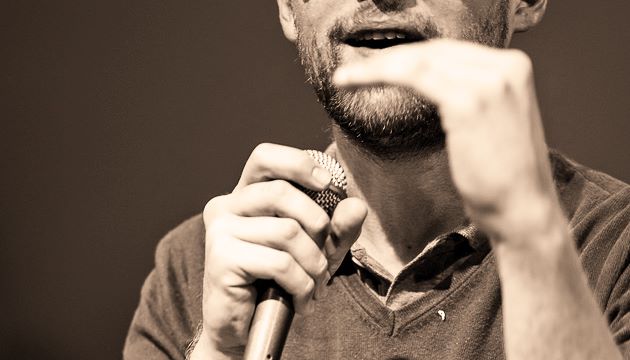 Der Wedding Poety Slam bietet alles, was das große Slammerinnen und Slammer Herz begehrt , denn hier werden einige der besten Poetinnen und besten Poeten aus der Republik präsentiert, aber siegessicher darf niemand sein, den sie treten an gegen die junge und manchmal wilde Poetengeneration Berlins.
Sie sind Wortsportler mit schweißtreibender Bühnenperformance, bei der jede Geste, jedes Bild und jeder Reim clever durchdacht und koordiniert ist. Taktik und Kalkül spielen in ihren Dichterwettkämpfen eine bedeutende Rolle. Ihre Themen sind die Themen unserer Zeit.
mit
Lennart Hamann | Hamburg
Rebecca Heims | Bochum
Tanasgol Sabbagh | Parallelgesellschaft
Paul Weigl | Vizemeister 2014
Katsuhiko Murata | Japan
Inke Sommerlang
Maxime Schuhmann
Oskar Wolf Meier
Mina
Veronika Rieger
Feat. Artist: Floppo + Die Fruity Loops
MCs
Wolf Hogekamp
Yusuf Rieger