The event takes place on the 14th of December starting at 20:00.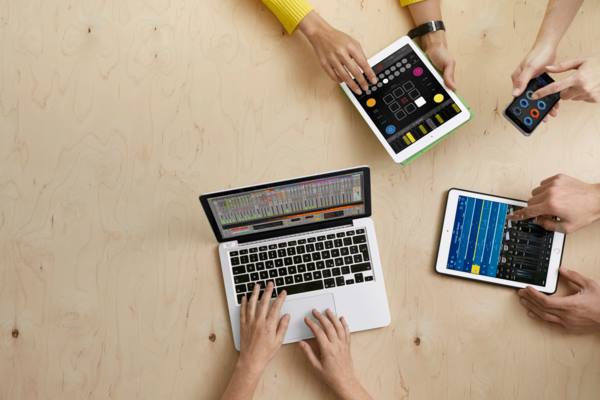 We would like to invite you to Ableton User Group next meeting on Dec. 14th. Our focus will be on opportunities to collectively share and create music. We will have two presentations, one about CDR Berlin and Santuri East Africa by David Tinning and another one about the Panke jam session.
Afterwards we will do an ABLETON LINK JAM SESSION. So please bring
+ your laptop with Live
+ or any device and app that supports LInk technology. You will find them here: https://www.ableton.com/de/link/apps/
+ a cable to connect your device to a mixer (e.g. mini-jack out from your device to RCA/cinch left and right channel input to the mixer)
+ optional: your audio-interface with a cabel to connect and your headphone
It would be helpful for us to organize the session if you leave a short comment if you want to participate and what you will bring with you.
CDR & SANTURI EAST AFRICA
David Tinning is the project Manager of CDR Berlin, and the co-founder and Director of Santuri East Africa. Both of these organisations aim to provide a platform for musicians and producers to connect and collaborate, and to showcase their music to new audiences.
CDR Berlin is a club night where the music is entirely supplied by the audience – works-in-progress or unreleased tracks from the CDR community. Alongside this, artists and industry professionals are invited to share their expertise and insights, while opening up a dialogue between new producers and established networks.
http://cdr-projects.com/
Santuri East Africa does a similar thing in Africa – connecting musicians from the region with producers and DJs from around the world. This involves running workshops and events, whilst also coordinating collaborators, releases and tours for East African artists.
http://www.santurisafari.org/
PANKE JAM SESSION
Twice a month, the "Panke Jam Session" offers ambituous musicians a fully equipped stage with professional sound system. Part of the Panke crew will tell us how it works, how you could join and as well as some stories around.
We look forward to meeting you,
Maya & Brian


Admission: free