The event takes place on the 18th of November starting at 22:00.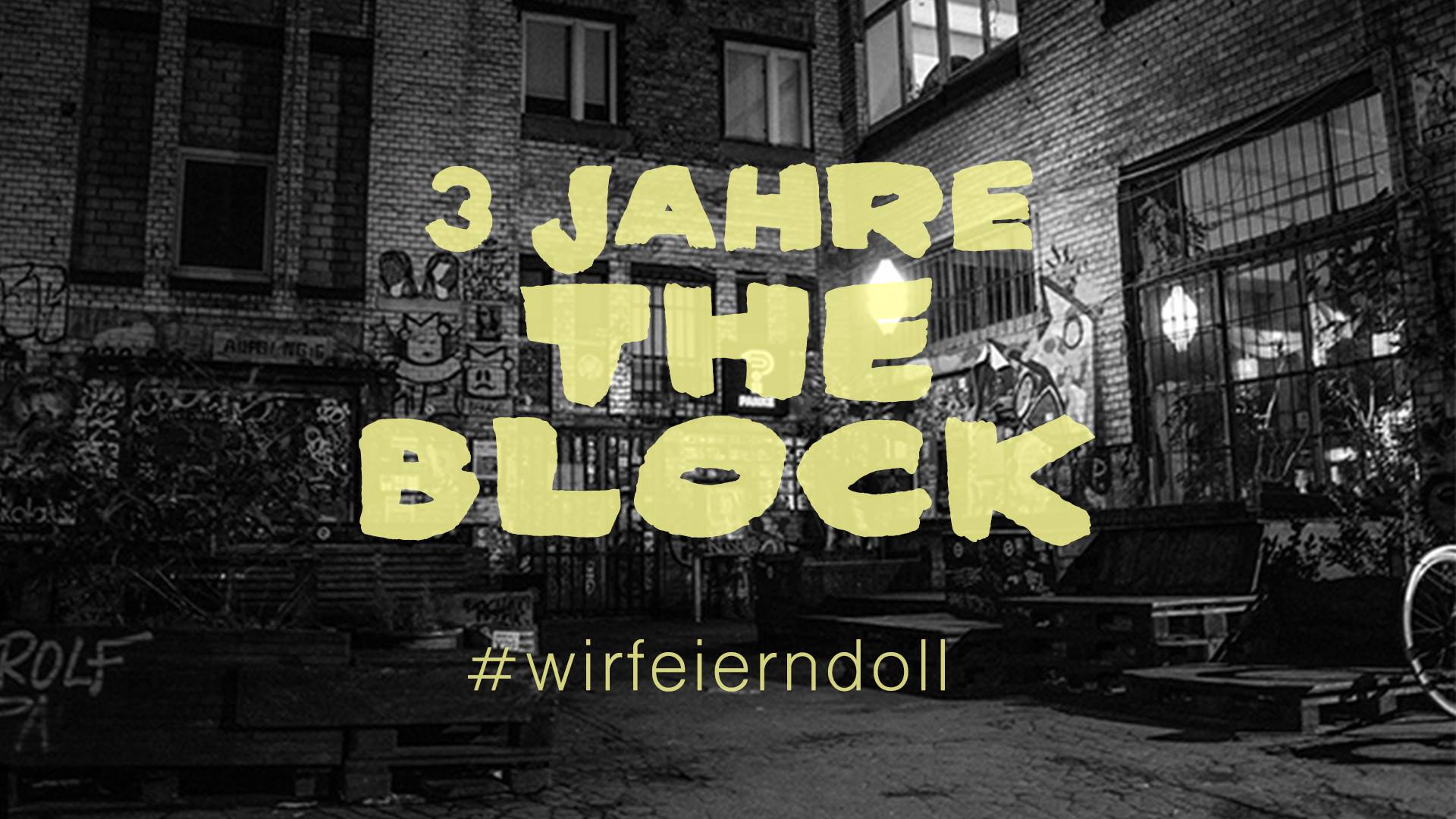 3 JAHRE THE BLOCK + 10 JAHRE HEAVY SESSION MOVEMENT
#wirfeierndoll
Mit den "Sehr Guten" Djs:
# DJ Cutrock (Forcki9ers)
# Radek (Carepack Berlin / Bombay Traffic)
# Rodeo b2b Trixter longside Rollin MC (Very Unimportant People / Klanggut)
# Grandmoflash (HipHop Wohnzimmer)
# MoonWalka (The BLOCK – Berlin / Real Heavy-Sessions)
# Baskah (Carepack Berlin / The BLOCK – Berlin)
# Drexler (Real Heavy-Sessions)
# Plaste (Real Heavy-Sessions)
# ROX (Real Heavy-Sessions)
# MR MOJO (Real Heavy-Sessions)
# MonJeryy (Axé Yeti UFO)
Visuals by: Displaced Pictures
#Rap #Funk #Breaks #Bass #DNB –> no borders – just fun
Text: (english description below)
WOHAA WOHAA – Wir werden 3 und feiern doll!
In den vergangen drei Jahren haben wir in der schnuckeligen Panke ein paar ganz schön heftige Dinger abgerissen. Neben dem "Frischesten" was die Berliner Szene an Rap, Funk, Breaks, Glitch und allerlei Bassspielarten so hergibt, haben wir uns MajorPlayer aus Kanada, Australien, UK, Griechenland, Lettland, Spanien und Ungarn einfliegen lassen, hatten ein paar Kings aus Deutschlands Süden, Westen und Norden am Start und uns dabei immer dem genreübergreifenden#TurnUp verschworen.
No Borders und so…
Das war nicht nur ganz schön geil, sondern verlangt nem Mikroteam auch einiges ab. An unserem Geburtstag wollen wir uns nicht die ganze Zeit kochend in der Küche aufhalten, um euch schön zu bewirten und dafür zu sorgen, dass auch jeder immer ein leckeres Kaltgetränk in der Hand hat. ES GEHT UM #ESKALATION und eskalieren tun wir am liebsten mit unseren Friends und den Friends von den Friends und deren Familie. Aus diesem Grund verzichten wir an diesem Abend auch auf große Namen im LineUp und laden alle unsere großen und überendtighten Musikkumpies (kein Witz man, alles Pros!!!) ein, MIT UNS – FÜR EUCH ein berauschendes Fest zu zelebrieren. Eigentlich alle bis auf einen 😉 sind seit mindestens einer Dekade am Musik mischen, versierte Selectahs und mehrfach Partyrockin approved. Wer Musikwünsche äußerst oder meckert, hat kein Plan und fliegt ("it aint safe on THE BLOCK, not even for the cops)!
Die Einnahmen werden wir voll und ganz an der Bar lassen. Ihr dürft also gerne noch mehr geben, als der edle Doorman aufruft (achter 😉 ).
��SHOUT OUT DJ BOBO��
englisch description: "a nice party"
btw: ladet ein IHR GEILEN